Welcome to United Community.
Progress Bank is officially United Community! We're thrilled to now provide you with expanded access to personal banking, business banking, and wealth management solutions while maintaining the customer focus and local decision-making you have come to expect. With a shared commitment to serving customers, the team members you know and trust are excited to assist you as part of the United family.
Below, you will find information and resources related to the transition, including a comprehensive
Welcome Guide
. Should you have additional questions at any time, please do not hesitate to contact us.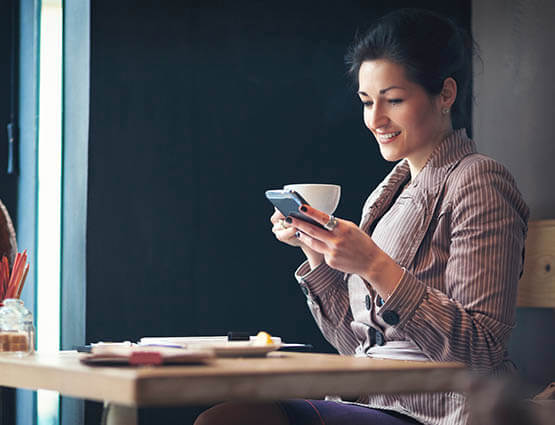 Online and Mobile Banking: Get Started
With United's online and mobile banking experience, you can view and manage your bank accounts right from your desktop, tablet, or smartphone.

To ensure that the transition to the new Online and Mobile Banking system is as smooth as possible, please take a few moments to read our tips to get started and enroll.
Key Changes to Know About

Online and Mobile Banking Including Bill Pay
Visit ucbi.com to access the new United Online and Mobile Banking system. Instructions are provided beginning on page 12 of the United Community Welcome Guide. Download the United mobile app from the Apple or Google Play store to access mobile banking.

If you use Online Banking Alerts, you will need to recreate them once you've signed into the new online banking system. eBills within the Bill Pay service will also need to be re-established.

Your Bill Pay payees and scheduled payments were automatically transferred and processed during the transition of your account, so there is no need for you to re-enter the information. Any future-dated and recurring internal transfers in online banking were also automatically converted.

The Progress mobile banking app(s) should be deleted from all tablets and mobile devices. The People Pay service and Digital Receipts service are no longer available.
Debit Cards
If you had a Progress debit card, you should have received a new United Community Mastercard® debit card(s).

You will need to activate your new debit card and select a PIN prior to using it. If you have not yet activated your debit card, please do so by calling 1-800-992-3808. Debit cards issued by Progress Bank should be safely discarded.
Once activated, provide your new debit card number to any merchants currently using your card as a payment method for recurring bills.

If you have not received a new debit card, please visit your local branch.
Statements and eStatements
You should have received an interim bank statement from Progress Bank with balance and transaction information through April 14, 2023. We have now resumed regular statement cycle dates.
Up to 24 months of eStatements and transaction history are also available within the new United Online and Mobile Banking system. However, there may be a temporary delay accessing eStatements following the transition to the new system.
Loan Account Number Change
If your loan or line of credit with Progress Bank was not compatible with United Community's operating system, you should have received a letter from the bank with your new account number information.
Loan payments automatically drafted from an account at United Community (formerly Progress Bank) were automatically updated and no action is required. You can now make your payment at any United Community location, or you can mail it to:
United Community
P.O. Box 249
Blairsville, GA 30514
Your attention is required if your loan payment is being automatically drafted or issued from a different financial institution or Bill Pay service. Please contact your financial institution or Bill Pay service provider and provide your new loan account number(s) along with the following information:
United Community
P.O. Box 249
Blairsville, GA 30514
ABA #: 061112843
Frequently Asked Questions
Below are some of the most frequently asked questions concerning the transition of your accounts. See the United Community Welcome Guide for additional FAQs.

Q: Why are changes being made to my accounts, debit card, and online banking system?
A: Progress Bank and United Community will be joining forces in order to deliver the same personalized care you enjoy today, with the added benefit of expanded services to meet your needs, goals, and aspirations. You will continue to enjoy the same convenience and service from the team of bankers you know and trust, at the same locations. Progress Bank's operating system will be fully integrated into United's the weekend of April 15. As a result, the accounts and services you have with Progress Bank will undergo some changes. Effective April 17, all of your accounts and services will be subject to our Terms and Conditions. More than anything, we are working to ensure these changes are as seamless as possible.

Q: Will the name remain Progress Bank?
A: Progress Bank will begin operating under the United Community name, with a full transition in mid-April. The United and Progress teams will work diligently in the background to make this transition as seamless as possible for you.

Q: Will I continue to work with my same bankers?
A: Yes, the bankers you know and trust are committed to assisting you through this system integration. Your banker is backed by a team of professionals that have a high commitment to customer service and local relationships.

Q: Will my local banking office remain open?
A: Yes, you will continue to enjoy the same convenience and service from the team of professionals you know and trust, at the same locations you use today.

Q: Will I have access to United Community branches, ATMs, and ITMs?
A: Yes, beginning Monday, April 17, you may conduct transactions at all of United's branch, ATM, and ITM locations throughout Alabama, the Carolinas, Florida, Georgia, and Tennessee. Visit ucbi.com/locations for a complete list of United's locations.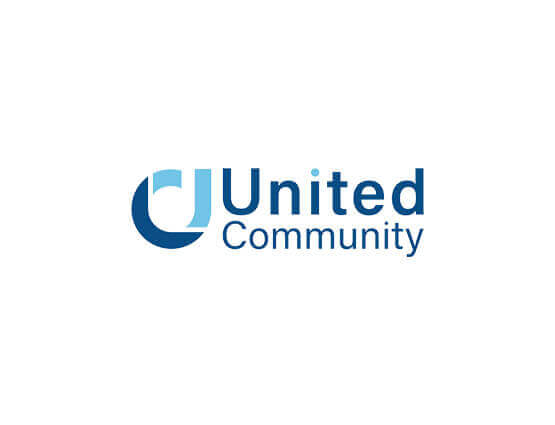 New look. Same great team.
There's a fresh new look at United Community! As we make this transition over the next few months, you may continue to see a mix of branding on various materials. However, the team you trust is here to stay—and our commitment to you will never change.

Our updated look reflects what matters most to us: building communities and serving people. We're grateful for the opportunity to serve you, and we're honored to be a part of your community!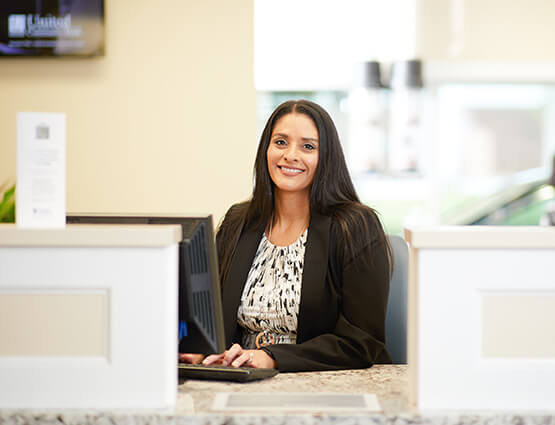 About United Community
United Community Banks, Inc. (NASDAQ: UCBI) is a top 100 US financial institution with $26.9 billion in assets and, through its subsidiaries, provides a full range of banking, wealth management, and mortgage services. UCBI is the financial holding company for United Community Bank ("United Community") which has 205 offices across Alabama, Florida, Georgia, North Carolina, South Carolina, and Tennessee, as well as a national SBA lending franchise and a national equipment lending subsidiary. United Community is committed to improving the financial health and well-being of its customers and ultimately the communities it serves. Among other awards, United Community is a nine-time winner of the J.D. Power award that ranked the bank #1 in customer satisfaction with consumer banking in the Southeast and was recognized in 2023 by Forbes as one of the World's Best Banks and one of America's Best Banks. The bank is also a multi-award recipient of the Greenwich Excellence Awards, including the 2022 awards for Small Business Banking-Likelihood to Recommend (South) and Overall Satisfaction (South), and was named one of the "Best Banks to Work For" by American Banker in 2023 for the seventh consecutive year. Additional information about United can be found at
ucbi.com
.
Help
If you have additional questions regarding the transition of your account(s) or need further clarification at this time, please do not hesitate to contact your local Progress team or call us at1-800-UCBANK1(1-800-822-2651).