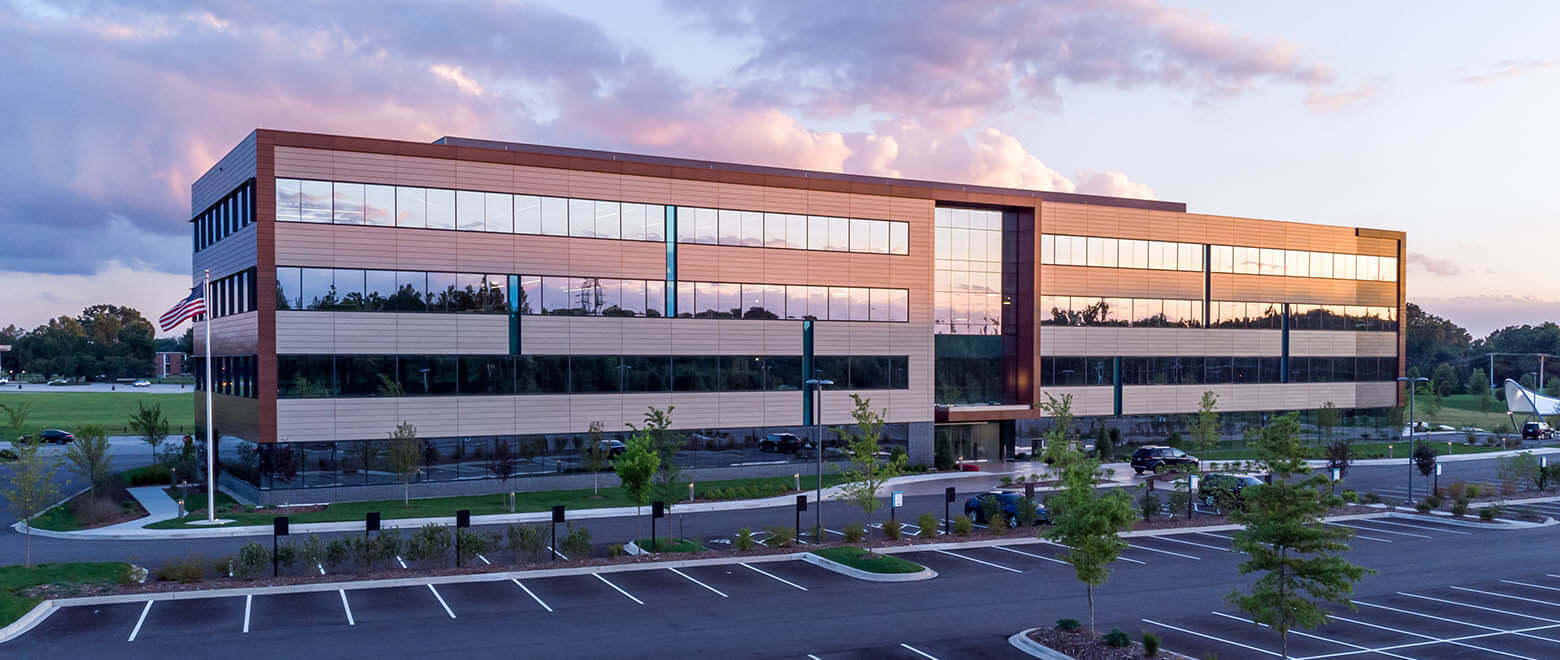 Our Loan Offerings
At United, we combine personalized financial solutions with award-winning service for our customers. Our dedicated team will provide timely and accurate proposals, a professional closing experience, and SBA experts focused on what's best for your business.
Commercial Real Estate
Achieve your expansion, remodeling, or renovating goals with a 504 commercial real estate loan.
Up to 90% financing at fixed, competitive interest rates

Can be used for land and building acquisitions, new construction, remodels and renovations, parking lots and landscaping improvements, energy-efficient projects, and more

Businesses must occupy at least 51% of the rentable property for existing buildings and 60% of the rentable property for new construction

20- and 25-year amortization terms
Machinery and Equipment
Purchase and install the heavy-duty fixed machinery and equipment you need to keep your business running.
Up to 90% financing at fixed, competitive interest rates

Low down payment options to conserve your capital

10-year amortization terms or usual life of the equipment
Debt Refinancing
Access more of your equity or lower your monthly payments by taking advantage of 504 debt refinancing, with or without an expansion.
Up to 90% refinancing options at fixed, competitive interest rates

Proceeds can be used to refinance qualified debt or eligible business operating expenses, with a cash-out option

85% of your original loan must have been used to acquire, construct, or improve fixed assets to qualify
Green Loan Program
Go green, expand your business, and improve your bottom line with a 504 Green Loan.
Up to 90% financing at fixed, competitive interest rates

Up to $5.5 million on the SBA 2nd mortgage portion per project

Green loan proceeds can be used for energy reduction projects or plant, equipment, and process upgrades of renewable energy sources
Contact the SBA 504 Loan Program Team
Connect with a SBA lending specialist to get started.
Frequently Asked Questions for SBA Lending
The U.S. Small Business Administration (SBA) is a federal agency that assists in financing new business and helps existing businesses grow and flourish. An SBA loan is a small business loan provided by a financial institution and guaranteed by the SBA. The SBA guarantee gives the financial institution more incentive to loan money to small businesses that might not normally qualify for a traditional commercial loan.
PLP (Preferred Lender Program) status is the most desirable accreditation a lender can receive. United Community is a SBA Preferred Lender which means we can offer the full range of SBA loan products, and have the authority to make final credit decisions on behalf of the SBA. In contrast, non-preferred lenders must submit a full application to the SBA for approval, which makes the process longer.
The advantages of obtaining a SBA loan from a SBA Preferred Lender include faster loan processing times and improved chances of approval. Preferred Lenders have a proven track record of getting small business owners the funds they need in a timely manner.
Through the SBA 7(a) and 504 loan programs, small businesses can obtain a loan for a variety of needs including:
Ground-up construction;

Purchase of real estate and/or leasehold improvements;

Purchase inventory, equipment, furniture and fixtures;

Refinance debt

Start-up a business

Acquire another business

Finance a franchise
The entire SBA loan process generally takes 60 to 90 days due to the high volume of paperwork and documentation that you need to provide.
General documents required, but not limited to, for SBA loans are:
3-years Personal and Business Tax Returns in pdf format

Formulated Business Plan

Personal Financial Statement

Driver's License

Bank Statements

Business License and Entity Documentation

Current Balance Sheet, Profit & Loss and Debt Schedules
An equity injection is an investment of funds borrowers contribute into their business before being granted a government guaranteed loan. It essentially functions as a down payment and is typically 10% for a SBA loan. Types of equity injection include:
Cash and personal assets

Investments or gifts

Business assets

Seller or third-party debt on full standby

Combining two types of Seller debt for equity