Business Loans and Lines of Credit
From a Business Lender Who Believes in Your Community
Whether you hear opportunity knocking or see an industry disruption in the making, we're here to help get you on the right track, with top-of-the-line small business lending solutions and award-winning customer service. Find your fit below.
We've always got your back.
Our business bankers offer deep industry knowledge, financial expertise, and personalized guidance. With their support, our customers can confidently navigate complex financial landscapes, make informed decisions, and achieve their business goals.
A partnership with United is more than just financing or banking services—it's a relationship built on trust, shared values, and accessibility, with a banker who's never more than a phone call away.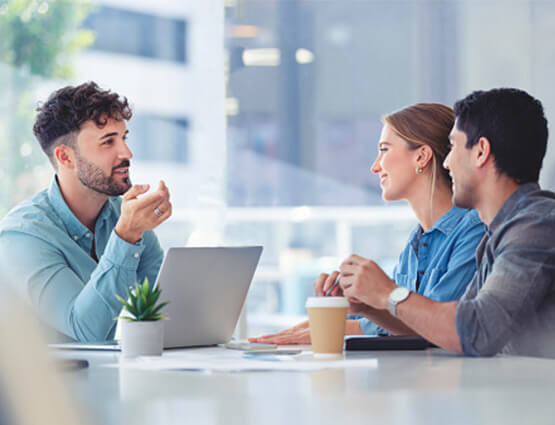 Working Capital Line of Credit
When business is slow but you've got bills to pay, a working capital line of credit can help you meet short-term financial goals. Delivering credit for maximum financial flexibility, a line of credit meets your short-term financing needs like cash-flow management fluctuations and unexpected business expenses.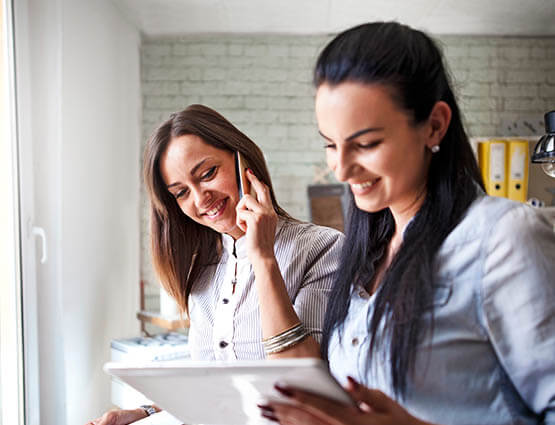 Business Minute Lender
Existing United Community customers can use Business Minute Lender2 to apply for a loan or line of credit3 up to $25,000. It only takes a few minutes, and you can have your funds within three days or less.
Find Your Local Commercial Relationship Manager
Connect with a commercial lending specialist to get started.
Our commitment to you and your business
We know you have many options when it comes to business financial partners. When you work with United, our diverse team of industry expert bankers will work to understand your business's unique needs and provide a tailored solution for your business financing needs, all while providing the exceptional customer service you deserve. From competitive rates and flexible terms to local decisionmaking, and deep industry experience, we are committed to providing the support and resources you need to drive growth and seize opportunity when it comes. Discover why businesses trust us as their preferred lending partner.
Competitive Rates: We offer competitive interest rates, ensuring affordability and helping you maximize your return on investment. Contact us for more information on rates and terms.
Flexible Terms: We provide flexible repayment terms that suit your business's cash flow needs. Contact us for more information on rates and terms.
Quick and Streamlined Process: Our dedicated team understands the importance of a streamlined lending process. We will guide you through the application process and provide timely support every step of the way.
Customized Financing Solutions: Each business has unique financing requirements. Our bankers specialize in providing individualized financing solutions that meet your specific needs, ensuring you have the resources to support your operations and continued growth.
Best-in-class Service: When you pair the power of United's business banking expertise and resources with our exceptional customer service, you gain a banking partner that can help you drive growth at every step in your business's journey.