Should you consider a HELOC or a HELoan?
Posted on October 28, 2022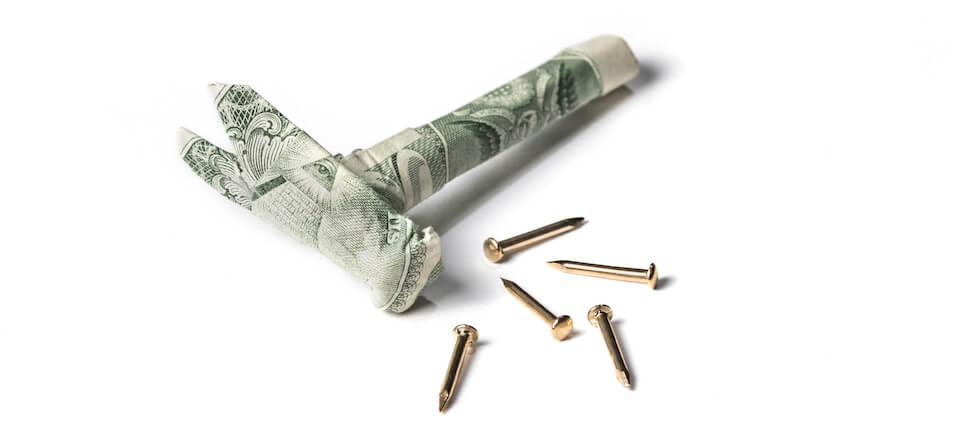 Key Takeaways:
Home equity lines of credit (HELOCs) and home equity loans (HELoans) are two ways to access the value of your home.
HELOCs are like credit cards, with a credit limit that you can use and repay as needed.
HELoans are like personal loans, with a lump sum of money you receive upfront and repay over time.
The interest rates on HELOCs and HELoans are typically lower than credit cards.

You've probably heard it before: your home is one of the biggest investments you'll make in your lifetime.

With every monthly mortgage payment, you're gaining more value—or equity—in your property. And your equity could be doing more for you, right now. You don't have to wait until you sell your home to access the value you've built—whether you want flexible purchasing power, to build an emergency fund, or to cover expenses from a remodel.
Home equity to the rescue.
A Home Equity Line of Credit (HELOC) or a Home Equity Loan is a great way to use the value of your home to get the money you need for larger—or unexpected—expenses.

A HELOC is a lot like a credit card: you have a certain credit limit available to you that you can use to make purchases when needed. You typically pay monthly accrued interest on the outstanding balance and repay the principal at a later date.1

The biggest difference? A credit card is unsecured debt, whereas a HELOC is backed by an asset with value: your home. Because of this, interest rates are typically much lower than a standard credit card.
A HELoan is more like your typical personal or auto loan—you receive the full amount upfront and then pay it back over time. The great thing about the HELoan, especially in the rate environment that we find ourselves in, is that many banks offer a fixed interest rate that will stay the same throughout the life of your loan—no matter how much interest rates rise in the meantime.1
How much money can you borrow?
The loan amount or line of credit available depends on your property's equity. You may need to get your home appraised to find the answer, but generally, you can borrow up to 80% of its value, minus what you owe.
For example: your home is worth $150,000 and you still owe $75,000. So, 80% of the appraised value is $120,000. Subtract the amount you owe—$75,000—and your HELOC/HELoan limit could be up to $45,000.
Of course, there are other factors at play, too: your current debt-to-income ratio may mean a smaller loan or line of credit just to ensure you can pay back what you borrow.
Try our HELOC calculator
Figure out how much you may be eligible to borrow with a home equity line of credit.2
​Which option is a good choice for me?
Either option could be a good financial decision for you if you're looking for a way to borrow money at a low interest rate. With the option to lock in that rate, a HELoan might be an especially good option with rates rising.
In general, a HELOC might be a good fit for you if you're looking to borrow smaller amounts of money and repay the amount quickly. A HELoan, on the other hand, might be a good fit if you're looking to borrow a larger sum and pay it off over a period of time longer than two years.
How can I get started?
The best way to take advantage of your home equity is to find a banker who will listen to your current financial needs and goals and help determine the best course of action for you. Remember: your home is your biggest investment, and you need a team who will take care to protect it as much as you do.
Our experienced team would love to help.
1Consult your lender for product specifications.
2Calculators are for general and educational purposes only and are not an application and not a commitment to lend. This information is meant to serve as an estimate and may vary depending on certain conditions and restrictions.