The power of a community in your wallet.
Issued by your community's most trusted bank, this debit card gives you the convenience you need, no matter where your life takes you.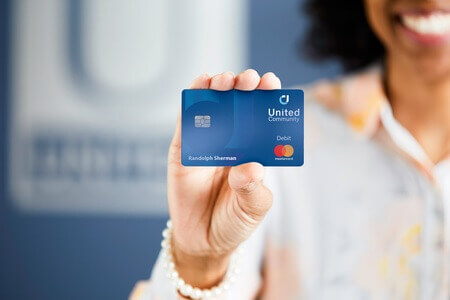 Your money is good here.
With a good debit card, you can conveniently travel the world without worries. You can also use your card for free at hundreds of ATMs across the Southeast without incurring any fees1.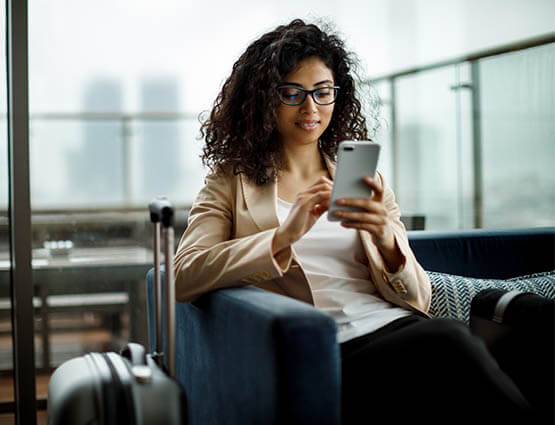 2-Way Text Alerts
Receive debit card transaction alerts immediately with our free fraud alert service. We'll text you information to your mobile device with our safe and secure mobile service.2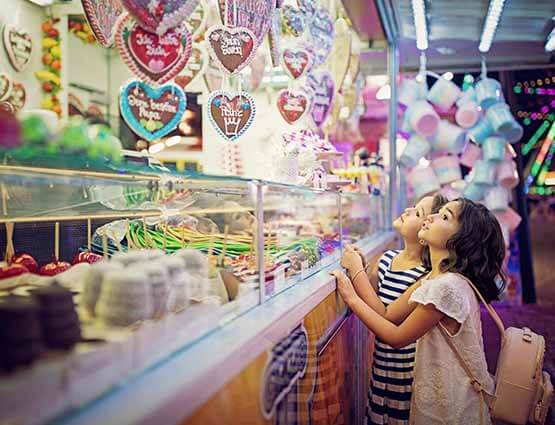 Make room for more important stuff.
Enjoy the convenience of adding your Mastercard® debit card into your mobile wallet. With fewer cards in your pocket, you can free up space for more important things, like more money or candy.
Compatible with Google PayTM, Apple Pay®, Samsung Pay, Venmo, PayPal® and more.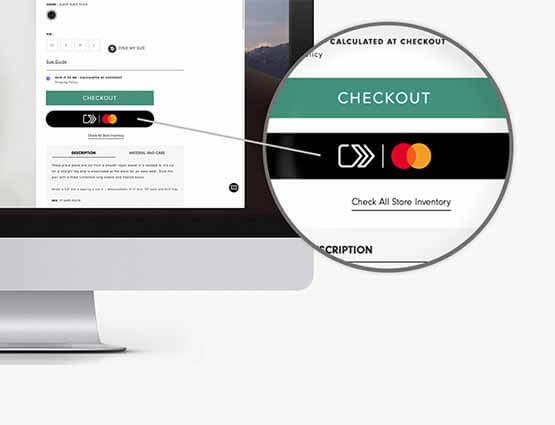 Frequently Asked Questions about Debit Cards
Protecting your money is easy with United's Card Controls app! Control settings on your debit card and manage checking account transactions directly from your smartphone. Download for
iPhone
or
Android
today!
Turn your card off and on again
Be in total control of your debit card. For example, turn your United Mastercard® debit card off with the touch of a button if your card gets lost or stolen.
Set spending limits
Restrict your United Mastercard® debit card use by dollar amounts, specific retailers, locations and more.
Set up alerts
With Card Controls, you can turn on alerts to get notified every time your United Mastercard® debit card is used.
If your debit card has been lost or stolen, it is important that you report it to us immediately. Immediate reporting ensures potential losses will be kept to a minimum.
During normal business hours: Call 1-800-UCBANK1 (1-800-822-2651) to speak with our Customer Contact Center.

After hours: Call 706-439-6600, then follow the prompts to be directed to the Card Center in order to report and block your lost or stolen card. You will then need to contact your local branch or call 706-439-6600 during business hours to speak with our Customer Contact Center the next business day to order a replacement card.

Card Controls: If you are using United's Card Controls App, log into the app and set the lost card to the OFF setting, then call 706-439-6600 the following business day to order a replacement card.
You will no longer be able to use your card within Apple Pay™, Android Pay™ or any of our mobile wallet solutions, so be sure to remove the card. When you receive your new card, you will need to add the new information to the mobile wallet solution that you use.
You can use Card Controls on your Apple® iOS or Android® devices.
Yes, you can download the app from the app store and use the Card Controls app with your tablet.