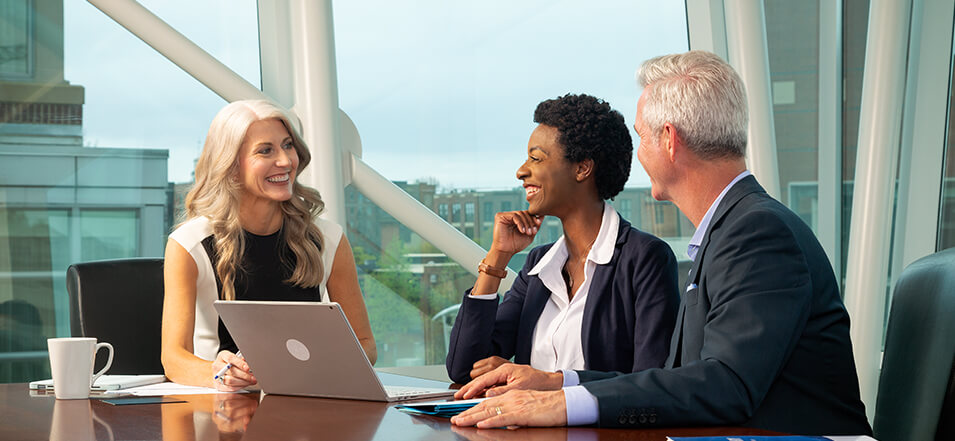 Digital Banking Enrollment
Digital Banking Enrollment
Business Online Banking Service Agreement and Disclosure Statement
Consent to Electronic Communications
By (i) submitting an application online or (ii) registering for United Community Bank's Online Banking, Mobile Banking and Text Banking Services (the "Service"), you are providing your consent to receive electronic communications about the Service. To use the Service you must provide your consent to receive electronic communications. Your successful use of the Service demonstrates that you are able to access information we have posted on such online or mobile site.

Electronic Communications You Consent to Receiving.
The communications covered by your consent to allow us send to you electronically may include at least the following: (i) the initial disclosure statement or agreement governing the Service; (ii) any disclosures required by federal, state or local law; (iii) letters, notices or alerts regarding the Service or your account; and (iv) any changes to the Service or your account. This list is not exhaustive and your consent covers any electronic communications United may send relating to the Service or your account.

Online Statements.
If you currently receive statements relating to your account(s) electronically ("online statements"), you should review the eStatements Disclosure again as they may have changed since you last accepted them. If you do not currently receive online statements, we encourage you to receive online statements by enrolling and agreeing to the eStatements Disclosure. These terms governing your consent to receive electronic communications also apply to your receipt of online statements. Online statements may include your name and some information about your account, including your balance or the due date. We will never include your social security number in e-mails or other messages we send to you.

Recurring Payments.
If you agree to make recurring payments from your account, unless you indicate an end date, these payments will continue until you cancel the payment or your account. Withdrawing your consent to receiving electronic communications or discontinuing your use of the Service will not cancel your recurring payments unless you expressly request such cancellation.

Access to Your Electronic Communications.
Electronic communications may be viewed by any individual with access to your account or with access to the e-mail account you provide to us for delivering these communications, or the communications could be retained by the hardware or software you use to view your account information or your e-mail account. If you do not want other individuals or your hardware or software to view or retain electronic communications you receive from us, you should change your account and e-mail settings or take other steps necessary to prevent such access.

Withdrawing Your Consent.
If you want to withdraw your consent to receive electronic communications, you may contact us by calling 1-800-UCBANK1 (1-800-822-2651) during business hours or writing us at United Community Bank Online Banking Department P.O. Box 398 Blairsville, GA 30514. You may withdraw your consent at any time. We will not impose any fee to process the withdrawal of your consent to electronic communications; however, you may incur a paper statement fee depending on the type of checking account you have. Refer to your account opening disclosures for more information. Your withdrawal of consent will be effective once we process the request.

Your Obligation to Update Your Contact Information.
You agree to update your e-mail and other contact information so that you will continue to receive important information relating to your account and the Service. United has no obligation to update your e-mail address or other contact information, including if we become aware that this information may not be current. Among other reasons, an updated e-mail will allow United to notify you of when a new online statement is viewable.

Hardware and Software Requirements.
To access and retain electronic communications, you must have the following: A computer or mobile device with either sufficient memory (or access to sufficient memory) to save the document or a connected printer for printing the communications; and Internet access and a web browser. If you select to receive statements electronically, you must have Adobe Reader on your computer, download it here.

Your Right to Paper Copies of Communications.
If you request, we will provide you with a paper copy of a communication provided to you electronically. Please note that there may be a charge for paper copies of statements, refer to your account's fee schedule for this information. If you would like a paper copy of any such communication, please contact us by calling 1-800-UCBANK1 (1-800-822-2651) during business hours or writing us at United Community Bank Online Banking Department P.O. Box 398 Blairsville, GA 30514.