Can we text you?
Thanks to our Text Banking program, you can request and receive financial information and updates via any mobile device that can send and receive text messages. All you have to do is activate text banking from within
digital banking.
1
Then you can simply
send a text message to 226563
requesting information, and we will reply within seconds with the requested information.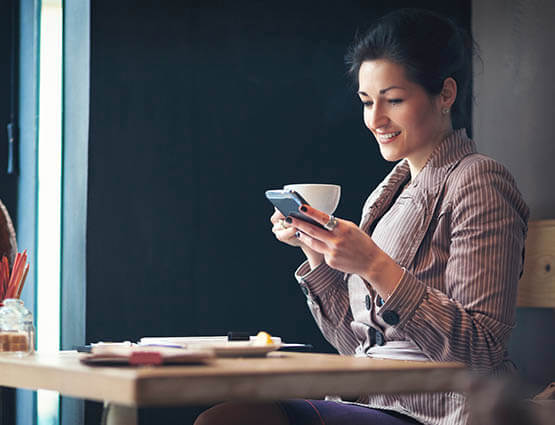 What can you request?
Quite a lot of information, actually. Send any of these simple text commands to 226563 and receive up-to-date account information:
BAL list of account balances
HIST <acct nickname> account history
XFER <acct nickname1> <acct nickname2> <amount> transfer amount from account 1 to account 2
HELP Website and phone number get help on text banking
STOP disable text banking for this mobile device #
LIST receive a list of available commands