United Community Bank Senior Care Lending Grows Under New Leadership
Posted on October 09, 2019
United Community Bank has promoted Dennis Rowlen to Team Leader of its Senior Care Lending Group.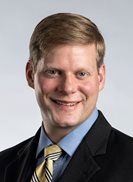 Rowlen has been with United since the launch of its Senior Care Lending division in 2016. He will now lead the team with a focus on finding creative solutions for operators and developers looking to construct, expand or renovate senior care facilities throughout the Southeast.
"Dennis has been instrumental to our growth in this sector and I am proud to see him step into this expanded role," said John Golding, Head of Commercial Banking Solutions for United Community Bank. "He has a unique understanding of this industry and has a proven track record of success. I am confident that he will take this team to the next level."
Since its launch in 2016, United's senior care team has originated over $550 million in first mortgage commitments. The team's primary focus includes financing for new construction, acquisition and bridge-to-permanent projects in the senior care space, including assisted living, skilled nursing, memory care and independent living centers.
"As a relationship-focused team, we prioritize the client experience and work to find solutions that meet each customer's needs," said Rowlen. "United has given us a strong foundation upon which to grow, and we look forward to expanding and progressing in the senior care market."
Rowlen has nearly two decades of financial services and healthcare experience. Prior to joining United, he served as a Vice President/Relationship Manager for a community bank team that specialized in senior housing lending. He also served as Senior Director of Financial Operations at Surgical Care Affiliates in Birmingham, Alabama. Rowlen received his bachelor's degree from the University of Alabama and his MBA from Samford University.