10 Steps to Start Your New Home Build
Posted on December 01, 2020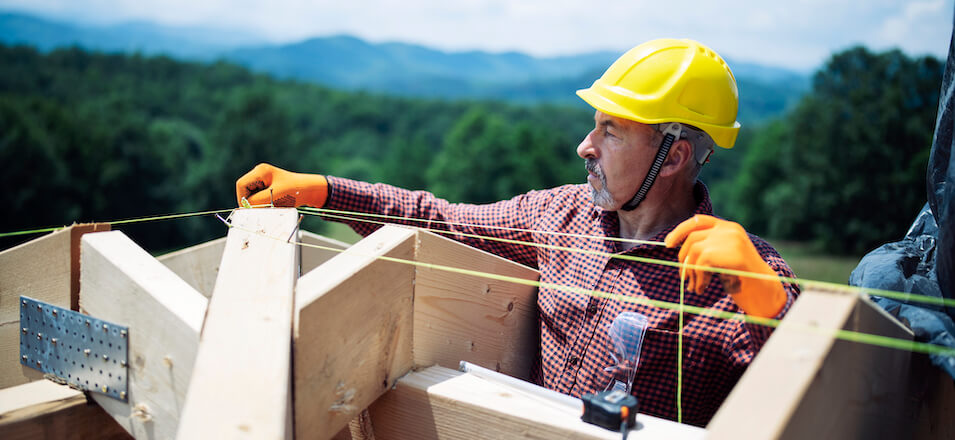 Building a home isn't something you do every day. In fact, it may actually be something you've never done before! That's why we put together a simple guide to walk you through how to begin your construction process.
Step 1: Determine your budget.
Multiplying your gross annual income by three will give you a good idea of how much you can spend on a new house.
If you're self-employed, use the average of your annual income for the last two years. You can find that number listed as the adjusted gross income at the bottom of page one of your tax returns.
Step 2: Put together your plans.
Come up with a clear picture of the layout and features your future home will have.
Work with an architect to complete your plans and submit them to the bank.
Step 3: Choose your builder.
United Community Bank requires that your builder be licensed and insured by the state where construction will occur.
To make sure you are served with the highest degree of professionalism, we recommend you do your own review of your selected builder.
Step 4: Get a professional cost estimate (cost to build) from your builder.
Review your plans with your builder to determine how much it will cost to build your home.
Step 5: Gather the documentation your Mortgage Loan Originator will need to complete your loan application.
Paystubs from the last 30 days
Tax returns from the last two years
W-2 forms from the last two years
Two most recent complete bank statements
Driver's license
Warranty deed (if you own your land)
Professional cost estimates
House plans
Contract between you and your licensed builder
Step 6: Apply for your Construction-to-Permanent (CP) loan with United Community Mortgage Services.
Step 7: Choose the CP loan option that makes sense for you.
7/6 month ARM
10/6 month ARM
30 Year Fixed
15 Year Fixed
Step 8: Close on your loan and begin your build.
We work hard to close your loan in under 45 days from the start of your application and will walk you through every step of the process.
Step 9: After closing, work with one of our dedicated CP Administrators to navigate the construction process.
Both you and your builder will utilize our online portal to order inspections and request disbursements.
Step 10: When construction is nearing completion, meet your CP Modification Processor.
Your CP Administrator will make this introduction.
Your CP Modification Processor will work with you to gather the documentation needed to transition your loan from the construction phase to the permanent mortgage phase.
Want to learn more about what makes United Community Mortgage Services' Construction-to-Permanent loan stand out? Click here to read through our FAQs.