3 Reasons to File Your Taxes Early this Year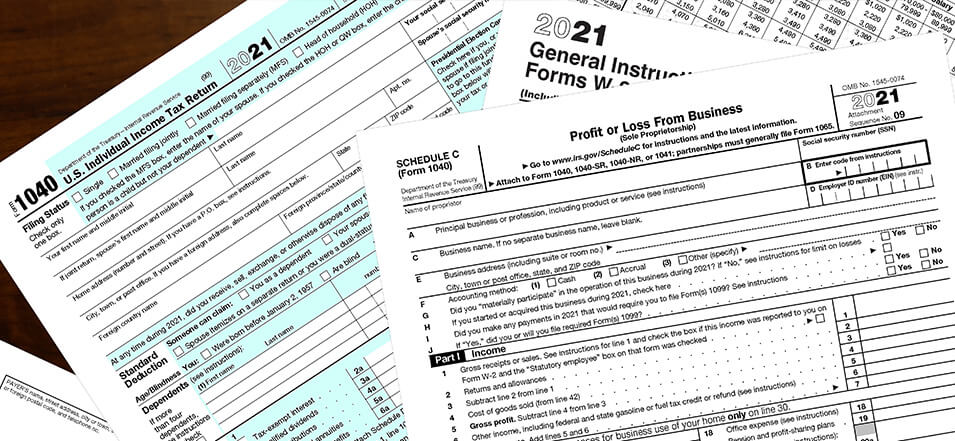 Tax season is here! For most taxpayers, the due date to file and pay is Monday, April 18, 2022, instead of the typical April 15. According to tax professionals, however, getting your taxes filed early could be better for your wallet.

You could potentially get your refund faster
Filing earlier means you can beat the crowd. Typically, the IRS aims to get refunds issued within 21 days of electronic filing or within six weeks of receiving your forms by mail. But with some leftover complications from the pandemic, including child tax credit payments and stimulus checks, there could be delays. The IRS indicates claims are processed on a first-come, first-served basis, so the faster you file your return, the faster you could get the refund.

You could find out about extra deductions1
If you've been working remotely, you might be able to qualify for additional tax breaks. Researching ahead of time, instead of a last-minute scramble the night before the deadline, might help you uncover extra deductions:
Although remote workers of traditional employers can't take home office deductions, some states have enacted laws requiring employers to reimburse employees for certain business expenses.
Self-employed business owners may be able to deduct certain amounts for expenses like computers, office furniture, and supplies, depending on your business income.
The home office deduction is one of the biggest work-from-home expenses a self-employed person can take. In order to qualify, you must regularly use part of your home exclusively for conducting business.

One final thing to note – although many people have worked from home in 2021 due to coronavirus, it is generally only self-employed individuals who qualify to take deductions for expenses related to working from home.

You could save on your accountant bill
For many tax preparers, the last two years have been more complicated with extra COVID-19 tax-related changes. Often, there are extra forms to fill out or file. Take time now to organize all your documents, and it'll save you more than just stress. The less time your accountant has to spend sorting through documents and tracking down numbers, the less they will charge. Take advantage of early planning now to get all your documents in order, and you could save in the long run.
1United Community Bank does not provide tax, legal or accounting advice. This material has been prepared for informational purposes only, and is not intended to provide, and should not be relied on for, tax, legal or accounting advice. You should consult your own tax, legal and accounting advisors for tax planning and preparation purposes.