5 reasons to see a mortgage lender first.
Posted on August 04, 2019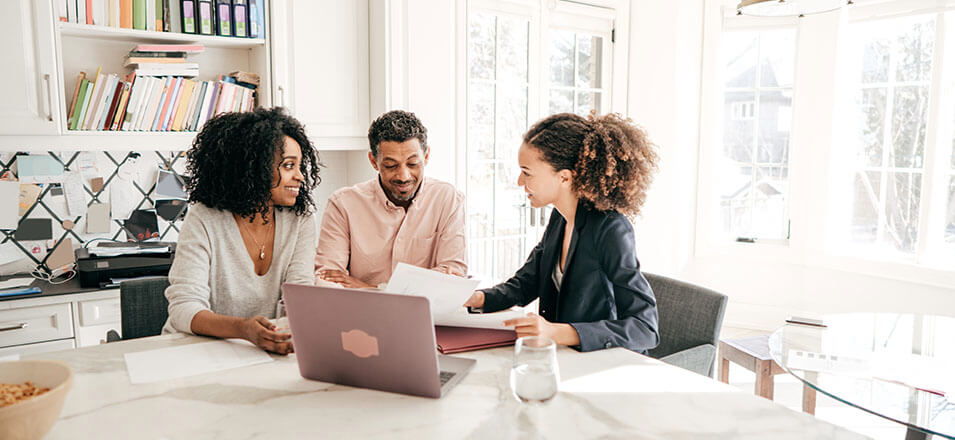 House-hunting can be equal parts exciting and stressful. If you take the time to speak to a mortgage lender before you see a realtor, you might be able to relieve a little bit of the stress and enjoy more of your homebuying experience. Here are five ways talking to a mortgage lender first will help.
You'll Start with Realistic Expectations
Picture this: after weeks of searching, you finally find that perfect home. Not too big, not too small, just the right amount of outdoor space, bedrooms, bathrooms—but then you find out the loan amount is just out of reach. If you talk to a mortgage lender first, you can find out exactly how much house you can afford, saving you a lot of time and energy.
You'll Have Time to Get Prepared
Securing a loan often means sourcing a lot of paperwork—from W-2s and paystubs, to bank statements and personal financial statements. If you wait until you're ready to make an offer to get pre-qualified for a mortgage, it may take longer than expected to obtain these documents, and you may lose the chance to make an offer on the home.
You'll Flex Your Purchasing Muscles
Getting pre-qualified for a mortgage not only shows that you're credit-worthy, but also that you're a serious contender. Homebuying can be extremely competitive, and that piece of paper will often give you an edge over other buyers. Plus, you won't have to spend time digging up all of those financial documents when you have to quickly make an offer.
You'll Get a Better Understanding of Your Options
30- or 15-year? ARM or fixed? There are a lot of different mortgage types to think through, and different options become available to you depending on your circumstances—for instance, if you're a first-time homebuyer or a veteran. Some options might seem more appealing if you have certain goals, like paying down your mortgage faster. A conversation with your mortgage lender will help you determine the best avenue.
You'll Know if Refinancing is a Solution
If paying your home off sooner or lowering your monthly payment is at the top of your list, a refinance may be the solution. We have a variety of refinancing options that could help you lower your rate, take cash out for your desired home remodel or consolidate debt. Having a mortgage lender to help you navigate this process can be key to reaching your goals faster.
At United Community Mortgage Services, our top priority is listening to the needs of prospective homebuyers and setting them up for success in the marketplace—long after they close on their home. If you're ready to take the next step, we'd love to help navigate your journey. Start by setting up an appointment with your local mortgage lender today.
Your Mortgage Loan Officer Will:
Assist you in selecting the best loan to meet your personal situation and goals. (This single decision can save you thousands of dollars throughout the years!)
Keep you informed of your loan status throughout the entire process.
Keep your Real Estate Agent informed of our loan progress (Note: your personal information is always kept confidential between you and us; only deal points and progress are shared).
Get the appropriate loan for you at the best rates and fees. This will save you significant money "up front" and throughout the years to come.