5 Things to Consider Before Buying a Second Home
Posted on October 08, 2021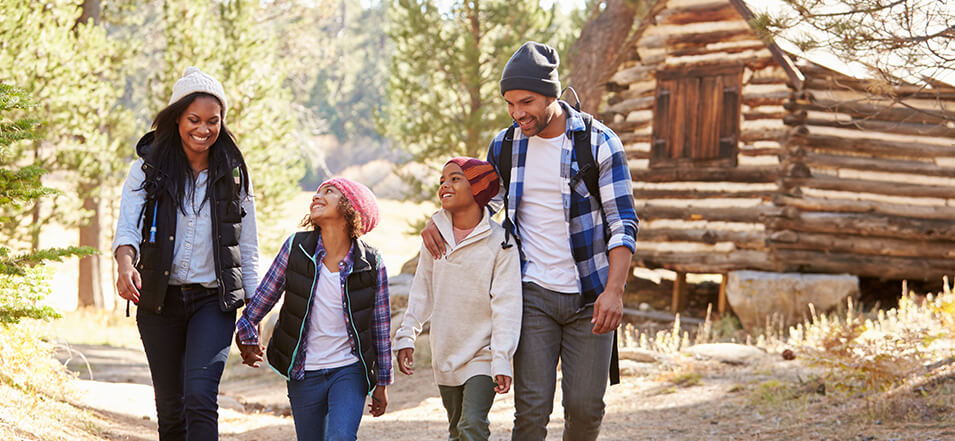 I think it's safe to say we've all spent more than our fair share of time at home lately. And that might have you thinking about buying that home on the lake, beachfront getaway or mountain retreat – somewhere you can quickly and easily get away for a few days (or even a few months!).

But before you make an offer on a second home, you need to do your research to make sure that investment really makes sense for you. That's why we put together this list of 5 Things to Consider Before Buying a Second Home.1
Get familiar with the area where you plan to buy. Make sure you know where the nearest grocery store and gas station are so you're not caught off guard if you forget to pack a must need item. Map out area attractions and access to highways to calculate how long it'll take you to get where you need to go. Location is the one thing you'll never be able to change about your property, so it's one of the most important things to consider when you're choosing a second home. If you're thinking about buying in an area you don't know well, lean on a local real estate agent to help you narrow down your search.
Be realistic about how often the property will be used. Take into consideration your available vacation time and weekend availability. If you won't be able to use the property often, it may make more sense to opt for a rental than to take on the fixed cost of a second mortgage. And if you're planning to rent out the property you end up buying, do your homework to come up with a solid estimate of how often it'll be booked and what you can expect to charge to rent it.
Consider all the costs that come with owning a second home. Create a plan that covers the full financial picture of owning a second home. That includes taxes, insurance, utilities, regular maintenance and emergency repairs, along with things like furnishing and remodeling the property.
Research occupancy restrictions. Listing your second home on a site like Airbnb can help generate extra income, but short-term rentals aren't permitted in all neighborhoods, cities and counties. Be sure to thoroughly research all of the rules that could keep you from renting out your property so that there are no surprises after closing.
Figure out your financing. Consider whether you'll pay cash for your new property, or opt for a home loan.
If you've done your research and you're ready to buy that second home, your next step should be to touch base with one of the expert Mortgage Loan Originators at United Community Bank to make sure you understand all of your financing options. Our team takes the time to learn about your short and long-term financial goals to make sure the financing option you choose gets you closer to them. Call 1-833-634-8121 to get connected with a lender, or start your application now using our secure online portal.

Disclaimer Text: 1Content in this article is meant to be information only. Consult tax, legal and/or accounting advisors before engaging in any transaction.