Before You Build
Posted on August 19, 2020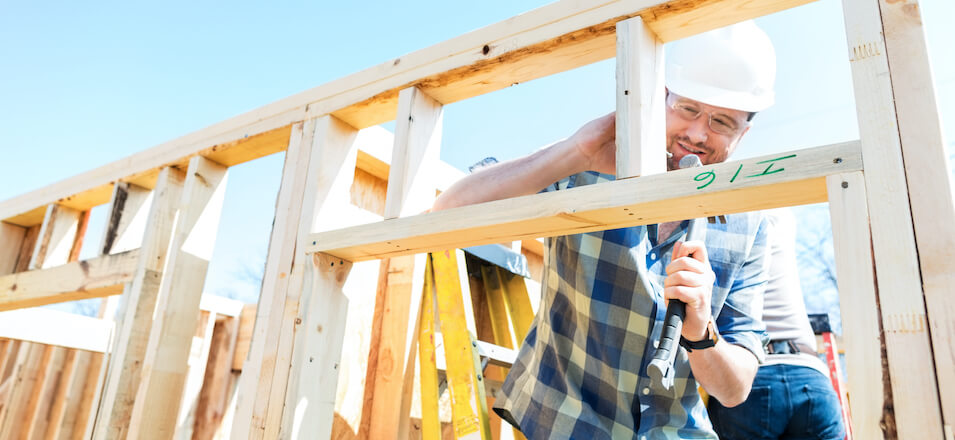 FAQs about United Community Mortgage Services' Construction-to-Permanent Loan product
At United Community Mortgage Services (UCMS), we understand financing a new home build is something you might not have done before. That's why we put together this guide to help you navigate the process.
What does "one-time close" mean?
UCMS closes both the permanent and construction phase of your financing at one time, before your build begins. A single-closing saves you time and money—you don't have to attend or pay for two separate closings.
What loan programs are available for Construction-to-Permanent mortgages?
UCMS offers two loan programs: Fixed Rate and Adjustable Rate mortgages.
Our Fixed Rate option allows you to lock in the current market rate for 12 months. When construction is complete, you do have the option to "float down" to the current market rate if it's lower than the rate you locked.
We also offer a 7/6 month Adjustable Rate Mortgage. That means the rate can't change for seven years. The first time it does change, that rate can't increase by more than 5% over the original rate. At the end of construction, you do have the option to modify to a Fixed Rate Mortgage and your rate would be based on the current market rate.
Borrowers with loans over $726,200 also have the option to choose a 10/6 month Adjustable Rate Mortgage.
How does Construction-to-Permanent financing work?
While you're building your home, you'll only pay interest on the amount of the loan that has been used. That interest rate matches your note rate. UCMS gives you and your builder the freedom to determine the draw schedule that works best for you.
How do I schedule draws?
UCMS has invested in an online draw platform that makes requesting draws easy and convenient for you and your builder. Both the borrower and the builder receive separate logins so that both parties are able to access the platform anytime from anywhere.
How long do I have to build my home?
UCMS allows up to 12 months for construction for borrowers with loan amounts up to $726,200. Borrowers with a larger loan amount have up to 18 months to complete their build.
What happens when construction wraps up?
Near the end of your project, our Construction-to-Permanent administration team will walk you through modifying your loan from a construction loan to a permanent loan (a process we call "modification"). You'll be asked to sign some paperwork and, if you'd like to modify to a different type of loan, asked to provide updated paystubs and asset statements.
How do I start?
Ready to learn more about exactly what will go into building the home of your dreams? Click here to connect with one of our local lenders or apply now to get started on your application right away.