Buying a house, together
Posted on September 01, 2020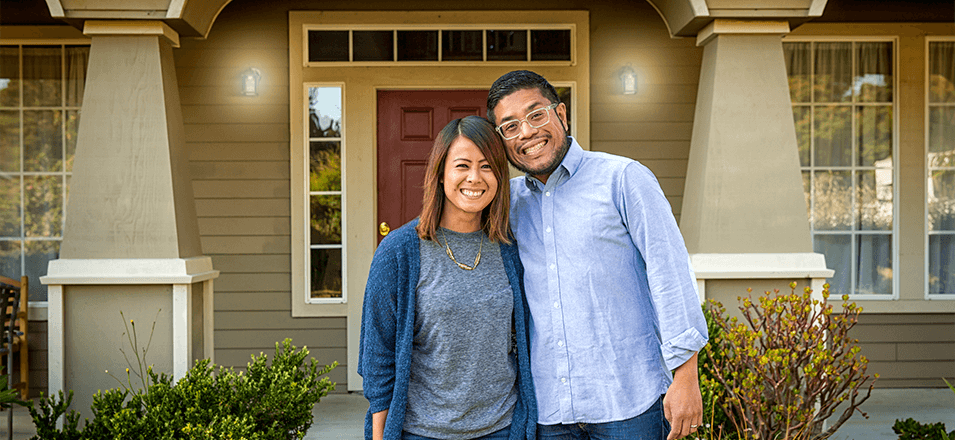 You were probably daydreaming of the perfect home to raise your family in before you said, "I do," and now that you've "tied the knot," that dream may soon be a reality. Before you start scheduling home tours and open house visits, it's a good idea to make sure you and your spouse are on the same page of the homebuying book. (There isn't actually a homebuying book, though we really wish there was!)
Are you financially ready?
To secure a home loan, a mortgage lender will examine several things, including your combined income, assets and debts as well as credit scores. Discussing your individual financial situations was probably part of your marriage prep, but if not, it's not too late. Sit down with copies of both of your credit reports and discuss any past financial mistakes. If any mishaps are hindering you from securing the financing you need, craft a plan to improve the situation before approaching a lender.

Also, keep in mind that you may need cash on hand to cover any up-front costs, down payments, closing costs and property taxes. Unexpected costs due to damages, renovations or additions could also arise at any time. It's important to ensure you will still have plenty of savings after purchasing your home to cover these unpredictable expenses.
How much should you borrow?
Once your finances are in order, it's time to get prequalified from a qualified mortgage lender to help gauge how much financing you may be eligible for. You may prequalify for a surprisingly large amount, but it's important that you both agree upon how much to spend as this loan will affect your lives for years to come. Only take on a loan that you can comfortably afford.

Discuss your budget with your mortgage lender or use our home affordability calculator to help weigh your options. If your budget is already stretched thin, purchasing a home at the top of your price range may not be the best choice.
Which financing option is best?
Your mortgage lender can help you determine which financing option best fits your financial situation and provides the best benefits for you down the line. Are you searching for an investment property or your forever home? Compare the available options and think through where your family might be in the next five to ten years before locking in your decision.

Purchasing a home is one of the largest decisions you will make as a couple. Discuss these questions ahead of time so you can better navigate the process. When you and your spouse are ready to take the next step, connect with your local United Community Mortgage Loan Originator.