Dad's best money tips.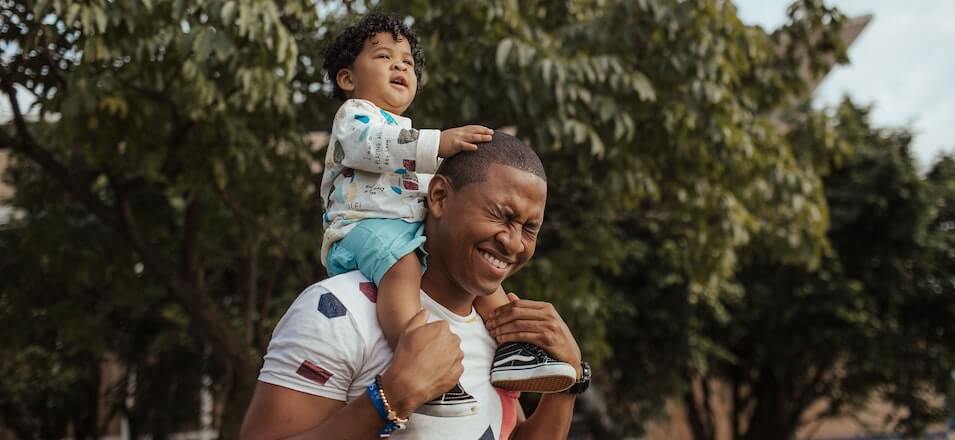 If there's anything we know for certain, it's that dads can give some stellar advice, particularly when it comes to money. Now whether or not that advice is heeded... well that's another story.
Regardless, this Father's Day we decided to shine a spotlight on some of the coolest, smartest and most money-savvy dads we know and share their most insightful, helpful and sometimes downright funny money tips.
Take a look at what some United dads have to say about money!

Saving, Budgeting and living responsibly
There's nothing glamorous about balancing a checkbook, but these dads certainly think there's value in learning how to budget and save in a way that sets future you up for financial success.
"'Revenue is vanity, profit is sanity, but cash is king.' It doesn't matter how much money you make if you spend it all. It also doesn't matter how much money you make if you don't have enough to pay your bills when they are due. I have thought about that quote my entire adult life and I always focus on liquidity with my personal finances. Even if you have good intentions, having all of your money tied up can be catastrophic if you don't have enough cash to meet your day-to-day obligations."
–Charlie L.

"Always pay yourself first. The first thing that should be taken out of each paycheck is at least 10% to put in savings."
–Rob B.

"Diversify. Include allocations to equities, cash or equivalents and some precious metals, doing all through efficiently managed ETFs (exchange-traded funds). Do not consider your residence as an investment vehicle unless you plan to sell it and not replace it. It is a savings vehicle, but not an investment."
–Porter R.

"Don't constantly spend money on little things of little importance – little expenditures add up."
–William C.
Money Mindset
Finding financial stability is so much more than just making enough money. Shifting your mindset and forming good, strong money habits are incredibly important!
"Make sure your career goals and lifestyle goals match financially. If you find they don't match, you'll have to change one or the other."
–Rick R.

"You have to play defense on your money because it is too easy to spend it and you will have nothing to show for it."
–Rob B.

"Only gamble wht you can afford to lose, and never double up to catch up."
–Jefferson H.

"Money is not free but earned. Learn early on that hard work pays off. Money can either be saved for a bigger purchase or spent now, but understanding the consequences of not saving is key."
–Bradley B.

"Goals are stepping stones of life. As you grow, so should your goals; setting forth obtaining self-worth, financial stability and personal development. So at the end, no matter where life's road has led you, your goals define your legacy."
–Darin S.

"Imagine what you'd like written on your tombstone, and then live that life."
–Steve F.
Responsibly managing credit
When it comes to credit, everyone's got an opinion, and these dads are no exception!
"Never use charge cards for normal living expenses unless you are paying off monthly. Avoid using for unexpected bigger expense unless you can pay off in 6 months."
–Rick R.

"Your credit score is a report card of your character; if you keep your promises your credit score will take care of itself"
–Curtis P.

"Before you buy something on credit, take 24 hours and make sure you really need it."
–Rich B.
Money is just the beginning.
While having good money habits is incredibly important, they're still just one part of your life. Think about your life as a whole when making money moves and keep things in perspective!
"If you have to eat a frog, don't look at it too long. If you have to eat two, eat the big one first!"
–Rick S.

"Even money found on the ground is worth something."
–Darin S.

"Most people love to buy a new car, but no one likes making a car payment"
–Curtis P.

"It's okay to give but give responsibly. For example, tithes at church or buying ice cream for a friend. Sometimes giving can be a blessing to others, while also having a positive impact on you."
–Bradley B.

"It takes exactly the same energy to live an extraordinary life, as it does to live an ordinary life. Make this one count!"
–Steve F.

"Distinguish between 'wants' and 'needs.' Exercise prudence and restraint when satiating 'wants.'"
–William C.

"A person needs to hunt and fish in the swamp in the morning and attend a black tie affair in the evening on the same day, and be equally versed and comfortable in both settings."
–Rick S.

"Work hard, play harder, but only within reason!"
–Bradley B.

Are you a dad with a wealth of financial knowledge to share? Has a dad in your life shared some smart financial guidance that's stuck with you through the years? We want to hear it on Twitter (@ucbi) and Facebook (@unitedcommunitybank)! Be sure to tag us!
Cheers to all the incredible dads out there! We hope you're celebrated and honored today and every day.