4 Strategies to Pay Off Your Mortgage Faster
Posted on October 18, 2021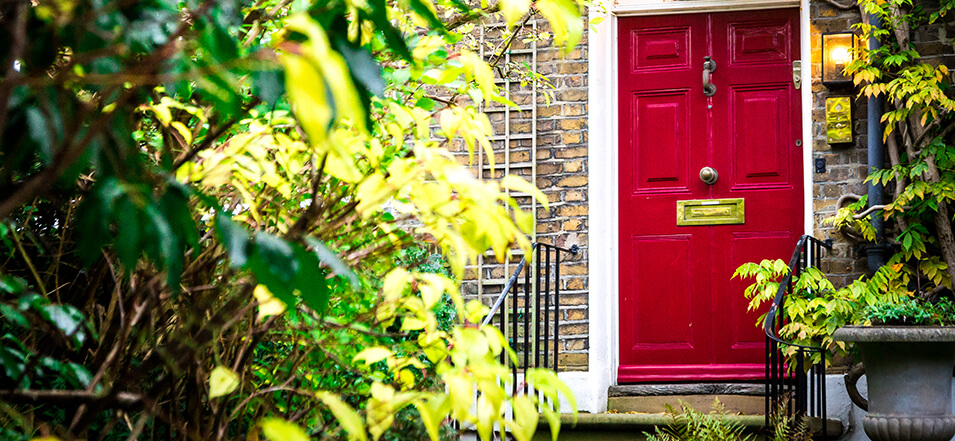 If you're a homeowner, your house payment is probably one of the highest bills you pay each month. So imagine what life would be like if you could eliminate that monthly expense.

Check out our four strategies below to learn more about ways you could potentially pay off your mortgage years before you're obligated to and, in the process, save thousands of dollars.1
Strategy #1: Make More Frequent Monthly Payments
When you break your mortgage up into smaller, more frequent payments, you end up putting more money towards your mortgage over the course of the year. For example, if your monthly house payment is $1,500 and you make one payment per month, you've put $18,000 towards your mortgage in 12 months. But if you opt to pay $750 every two weeks, those 26 smaller payments add up to $19,500 over the course of the year.
Strategy #2: Make One Extra Mortgage Payment Each Year
Put more towards your principal each month to pay down your loan faster. Simply divide your mortgage payment by 12 and add that amount to your monthly payment.

Using the example above, to make one extra payment per year, you'd add $125 to each monthly mortgage payment. If you borrowed $300,000 at 4.5%, that added payment would mean you pay off the loan in just over 26 years, instead of the 30 years it would take you to repay the loan making the minimum monthly payment. You'd also end up saving about $41,000 in interest over the life of the loan.
Strategy #3: Refinance to a Shorter Term
Refinancing to a shorter term may mean you end up paying more for your mortgage per month, but you'll end up saving money over the life of the loan. For example, if you borrow $250,000 at 4.5%, over 30 years, you'll end up paying just over $206,000 in interest over the life of the loan and have a monthly house payment of about $1,300.

A 15 year fixed rate loan for that same $250,000 will end up costing you about $1,900 per month, but only $94,000 in interest if you pay it off in 15 years.

The other benefit to choosing a shorter term is that it often means a lower interest rate than a loan with a longer term (although in both examples we used an interest rate of 4.5%).2
Strategy #4: Put Unexpected or Extra Cash Toward Your Mortgage
Win the lottery? Get a sizeable tax return? Receive an inheritance? Putting that unexpected extra money toward your mortgage can put a big dent in your principal, helping you pay off your loan faster.

The same idea applies to working overtime or taking on a side hustle. The extra cash you didn't plan on when you took out your home loan can go towards lowering your principal, helping you pay off your loan faster and saving on interest over the life of the loan.
Which strategy is best for me?
When it comes to paying down your mortgage before the end of your term, it's not an all or nothing approach. You can combine these strategies to pay off your mortgage more quickly or alter them to fit your budget and lifestyle.

One thing to keep in mind as you're thinking through these different approaches is that with mortgage interest rates at historic lows, you may be better off putting the extra cash you would use toward paying off your home loan toward another type of investing. Think of it this way – if your mortgage interest rate is 3.2%, but investing will give you a 5% return on your money, you may want to opt for the investment option.

There definitely isn't a one size fits all approach, that's why we have an entire team of financial and mortgage experts at United Community Bank to help you weigh the pros and cons of all your options and match you to the products and services that will get you closer to your long and short-term financial goals.


Disclaimer Text: 1Information included in this article is intended to be informational in nature only. Consult legal, tax and financial advisors for advice. 2Monthly Principal + Interest Payment is based on a 30 year fixed rate mortgage with an interest rate of 4.5%. Examples are for informational purposes only and do not reflect current rates. Contact your Mortgage Loan Originator for current rates. This is not a commitment to lend.