Don't let Higher Rates put Your Moving Plans on Hold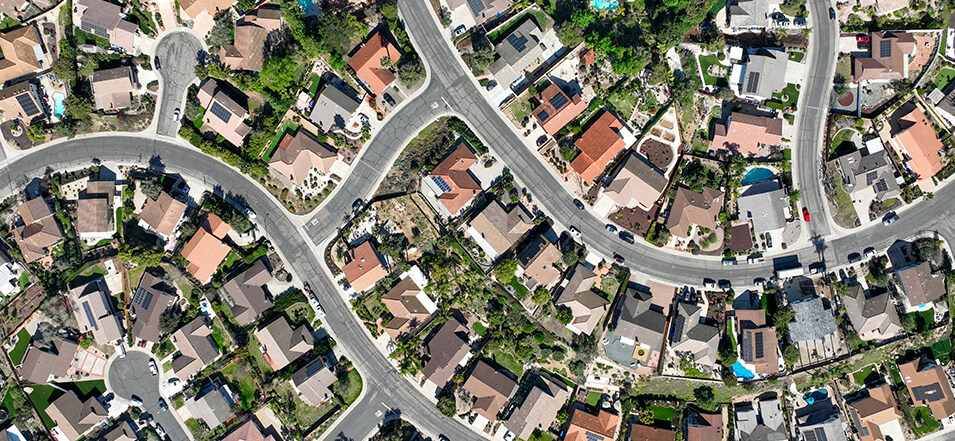 Key Takeaways:
When mortgage interest rates are on the higher side, buyers may put homeownership on hold.
A mortgage with a 2-1 Buydown is another option. Buyers pay 2% less than the interest rate on the mortgage in the first year and 1% less in the second year.
The cost of the 2-1 Buydown is paid by the home seller or builder, not the buyer.

When mortgage interest rates start rising, the housing market typically slows down. Many buyers shy away from moving forward with a purchase, hoping to "time the market" by locking in a mortgage rate when rates drop.
If that's your strategy, here's what you need to know:

United has a new option to help our mortgage customers navigate a rising rate environment. The best part? It's available now, so you don't have to put off buying your dream home while you're dreaming about a better interest rate.1
2-1 Buydown2
This is an option everyone is buzzing about, and one that may leave you a little confused. We're here to clear up your questions.


Here's how it works:
Think of a 2-1 Buydown as a way to ease into your mortgage by temporarily lowering your payment amount. In the first year of your agreement, your payment amount will be based on an interest rate that is 2% lower than the actual interest rate on your mortgage loan. In the second year, your payment amount will be based on a rate that is 1% lower than your actual note rate. Then, in the third year, your payment amount moves to your actual note rate (and stays there through the remaining term of your mortgage).

A lower monthly payment for the first two years of your loan will help you avoid some mortgage "sticker shock" and save money on interest, freeing up some extra cash each month during the first two years of the loan.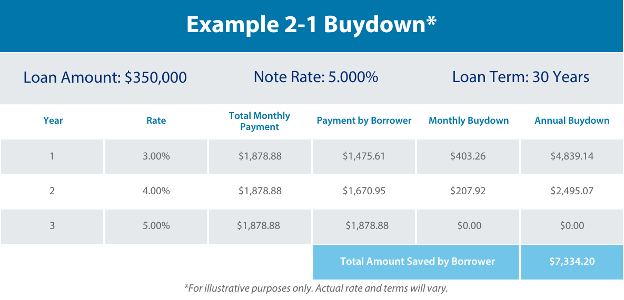 Taking advantage of a 2-1 Buydown does come with a cost. But the good news is you're not the one who covers it. The difference between the payment listed on your note and the discounted payment during the first two years of the loan is paid at closing by the seller or builder (if you're buying a new construction home), often as an incentive to get a property sold.
Is a 2-1 Buydown right for me?
Mortgage loans aren't one size fits all. That's why our team spends time getting to know you and your unique financial situation to help you pick the mortgage product that's the best fit for you.

Ready to talk to a mortgage expert to see if a 2-1 Buydown is an option for you? Contact our team or start your secure, digital application now. We're here to help you every step of the way.

1Restrictions apply. Not all borrowers will qualify. This is not a commitment to lend.
2Borrower must qualify at the note rate. Temporary buydown does not change the term or amortization of the loan. Standard interested party contribution guidelines apply. For purchase loans only. Certain loan products and property types are ineligible. See mortgage loan originator for specific product details.