Holiday Spending Rules
Posted on October 25, 2021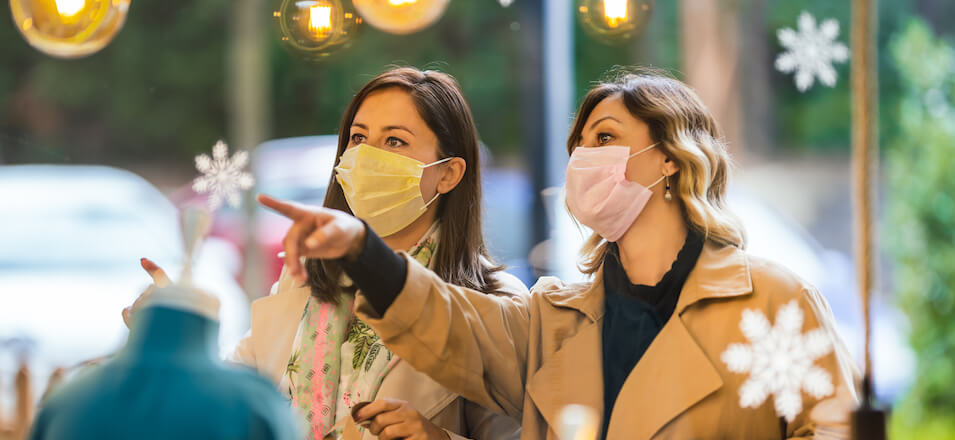 The weather outside is frightful, and we are all feeling the urge to spread a little holiday cheer. No matter how closely you stick to your budget throughout the year, the urge to overspend and take advantage of last-minute sales during the holiday season is hard to resist. Not to mention these impulsive decisions could put a huge pin in your financial progress. Before you start adding items to your cart, consider these five rules to keep your holiday spending in order.
1. List out your expenses
Start by writing down everything you anticipate purchasing. This includes decorations, holiday cards and postage, travel fare, food for holiday meals and each gift you plan to purchase for a loved one. If you haven't settled on a specific gift yet, set a dollar limit amount instead. If your family will be taking holiday photos, don't forget to include fees for the photographer as well. Once you have a clear picture of all your anticipated purchases, and you've added in room for miscellaneous purchases, you will have a better understanding of what you are likely to spend and can adjust your plan if necessary.
2. Create a shopping strategy
Companies and brands strategize to make you spend more during the holidays. Create a game plan so you know exactly where and when you will make your purchases, so you aren't bombarded with additional advertisements and tempting promotions. Start by browsing the sales papers for all major retailers in your area to see how prices compare. If you're shopping online, also take into account shipping costs and the ways in which a damaged or unsatisfactory product might set back your timeline. With a little proactive preparation, you can save both time and money.
3. Check for promotions, coupons and price matches
There are countless deals to take advantage of during the holiday season. Be sure to verify the details and effective dates for any deal you are pursuing, and that your preferred store will be honoring the promotion. Also confirm that the promotion is being honored in the manner that you plan to make your purchase—either online or in store.

Whether you clip the Sunday paper, screenshot a promotional email you received or use an online source like RetailMeNot, you could save big bucks by checking for coupons before checking out. And if the store you frequent isn't running the same promotion as a competitor, ask if they price match. Dozens of large retailers, like Target and Best Buy, will lower prices if you can prove a competitor is charging less.
4. Get creative
The best gifts don't have to cost hundreds of dollars. Handmade gifts, like a knitted blanket or personalized ornament, could save you money. You could also think about gifting in new ways this year, like performing yardwork for a family member or offering to babysit so your cousins can have a date night. Get even more creative by handmaking a "gift certificate" that explains the details of the task you're willing to perform, and the recipient will still feel as if they are receiving a tangible gift.

Don't let impulsive purchases throw your financial plans off this holiday season. Before leaving home, make sure you know what you plan to buy, where you plan to shop and if any discounts are available to minimize the stress and focus on the merriment of the season.