How to host the holidays on a budget
Posted on October 27, 2021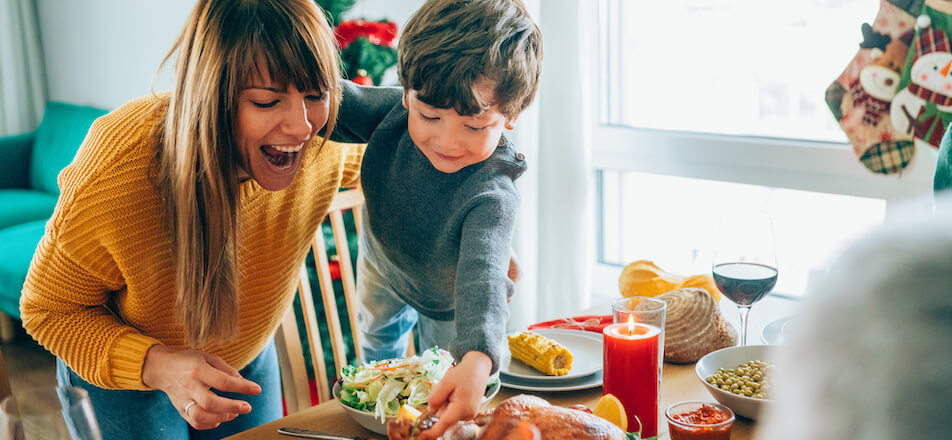 We know the holidays can be a stressful time, but you shouldn't have to stress about breaking your budget just because you are hosting. Follow these easy steps to save money this season.
Shop early and use coupons
There are good deals you can take advantage of leading up Christmas Day. Pay attention to what's on sale and what coupons are being advertised so you can stock up before the last-minute rush. Some things you should consider buying ahead of time are canned fruits or vegetables, frozen pie crusts or drinks.
Get creative
Take advantage of some resources around you to help cut costs. Try purchasing day-old bread from your local grocery store or bakery to make stuffing, trimming greenery from your yard for décor or even swapping out the turkey, ham or lamb for a less expensive chicken option.
Cook just enough
Most of us love leftovers and can eat them for breakfast, lunch or dinner for days after. But, is that really necessary? Make a list and stick to it when building out your menu and cook an appropriate amount for you and your guests to enjoy day-of.
Potluck
Is the burden of buying and prepping the food getting you down? Ask your guests to chip in by bringing a side, dessert or even a bottle of wine for everyone to enjoy! This can help take some pressure off you day-of.
Take advantage of apps that let you earn rewards when you shop
You can earn points through apps or websites like Fetch that allow you to scan your grocery receipts and redeem them for rewards.
Use a credit card that has rewards or offers
Choose a card that helps you earn cash, gift cards or travel, like these options from United Community Bank. Also, many credit card companies let you choose the discounts and special offers you want to add to your card. These offers change often, so make sure you check your account regularly to maximize these benefits.
We hope you will take advantage of some of these tips as you prepare for hosting this holiday season!