Marrying your finances.
Posted on September 21, 2019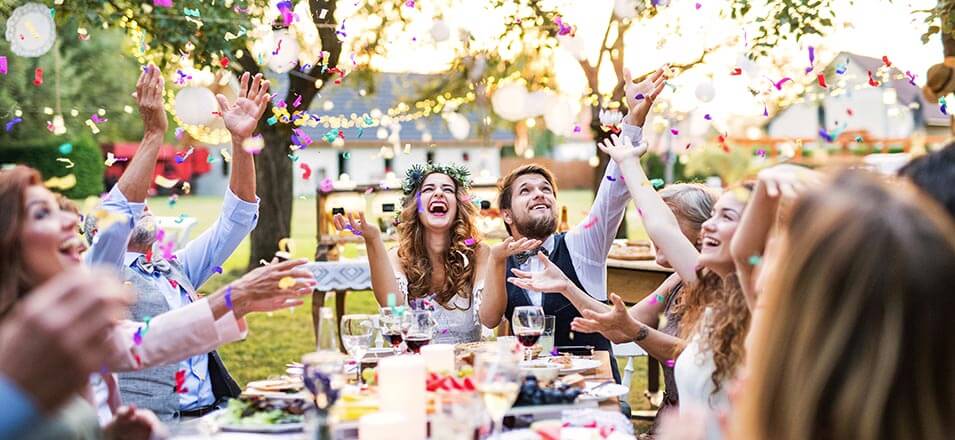 You're about to embark on your new life together as a couple. But before you get there, you need to plan the wedding and maybe even the honeymoon. Most of the time, a wedding and honeymoon require a significant investment. And, as you enjoy your life together, you may decide it's time to expand your family. The possibilities are endless when it comes to managing family finances.
What's Your Financial Personality?
A new couple could benefit from sitting down and examining individual attitudes about money and what each spouse considers to be valuable purchases. Both spouses could be conservative about their money, or one could be a spender and the other a saver.
If you haven't done it yet, share your personal financial status with each other so you know what to expect.

Gather your account statements to track income, savings, investments, etc.
Keep track of your debts, including loans you owe to friends or family
Calculate your individual net worth (your assets compared to your debts)

Remember, you're a team that needs to collaborate to find a solution.
Identifying where each person stands opens the door to future discussions about how and when to compromise and facilitates the cooperation needed to run a household's finances. At the initial stage, the focus is simply on how each person prefers to spend money.
Planning for a New Family Member
A new baby has arrived, and your household is more active than ever. There's nothing like a baby to reinforce the fact that even happy events can derail a budget.
Gearing up for a new baby can cost a small fortune. Now that your priorities and responsibilities have expanded to include children, preparing for the future can include many details and strategies.
For instance, if you're eager to change jobs or careers to better provide for your family, one of your major considerations might be what type of health benefits your employer offers and the accompanying costs. Purchasing a life insurance policy also may become a priority for the first time. These policies provide a variety of coverage in the event of a tragedy so that your family doesn't suffer financially.
Starting a family can require significant changes to how you manage your money. Taking time to create a smart spending strategy will save you money now and into the future.