Maximize your banking relationship in 2021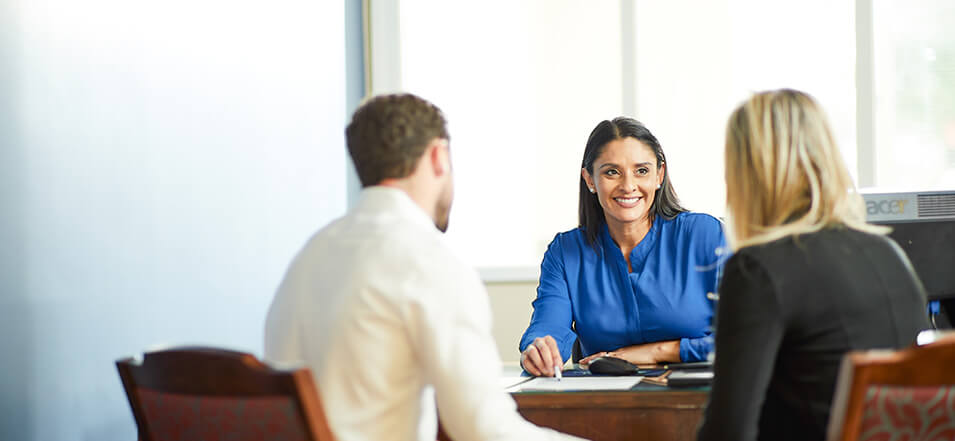 At the heart of a successful business are a variety of significant relationships, from customers and employees to vendors and landlords. Building a network of trusted individuals can help you attract new clients, grow your business and ideally, act as a third-party endorsement. 2020 proved that this network is invaluable in times of crisis, but these relationships are imperative to form and nurture under "normal" circumstances too.

Just as it's vital to have a good relationship with your doctor for preventative care of your physical health, it's important to have a strong relationship with your banker for your company's financial health. When your banker is considered an extended member of your company's leadership team, you'll benefit from consistent guidance and personalized strategies that have a positive effect on your bottom line. The following are four things you can do to cultivate a strong relationship with your banker that ultimately will have a positive effect for your business.

1. Start early
Doctors make certain recommendations based on your health history, and bankers give advice based on what they know about your business. Building a mutually beneficial relationship takes time and incorporating your banker into the decision-making process early can help you build a solid financial foundation. Immerse your banker in your company by sharing past and current financials, business plans and tax documents. Depending on your line of work, a tour of your facility and meeting with your employees might also be helpful.

2. Meet regularly
Most transactions can be handled online or on your mobile phone, but there is still value in having in-person meetings with your banker. Schedule routine check-ins to review your business plan and progress towards goals, discuss any new ideas, and talk through any concerns you might have. This would also be the time to discuss your company's finances, whether good or bad.

Keep in mind that banking is not solely a transaction-based business and we know there are real human beings behind every business. While your company's future is top of mind, not every meeting has to be about the numbers. We want to get to know you on a personal level as well.

3. Be honest and transparent
You should view your banker as your financial partner and one of your strongest advocates. To achieve this level of confidence in you and the future of your business, you should communicate proactively and disclose all necessary information. It is normal for businesses to experience ebbs and flows, and there is no benefit to withholding bad news from your banker. Similar to your doctor needing to know if your treatment plan is working or your symptoms have returned, your banker needs to know if you are experiencing a disruption in revenue or struggling to make your loan payments. If trouble arises, connect with your banker immediately and be open to having a candid conversation about how you can overcome obstacles.

4. Trust their judgment
Bankers have the advantage of assisting hundreds of business owners that have stories similar to yours, and chances are they have helped someone through the same challenges you might face. Their job is to help your company succeed, so you should trust that they would never intentionally give you advice that would steer you in the wrong direction. You have the power to make the final decision, but be open to any advice your banker shares. They have a unique expertise that can complement your own.

A strong support system is key to the success of your business, and this includes the support of a qualified banking professional. An ounce of prevention is worth a pound of cure, and the building of a relationship with your banker can be the difference between you emerging from a crisis stronger or rebuilding from scratch.

President and Chief Banking Officer
Article originally published in the Columbia Regional Business Report.