Projects that pay off.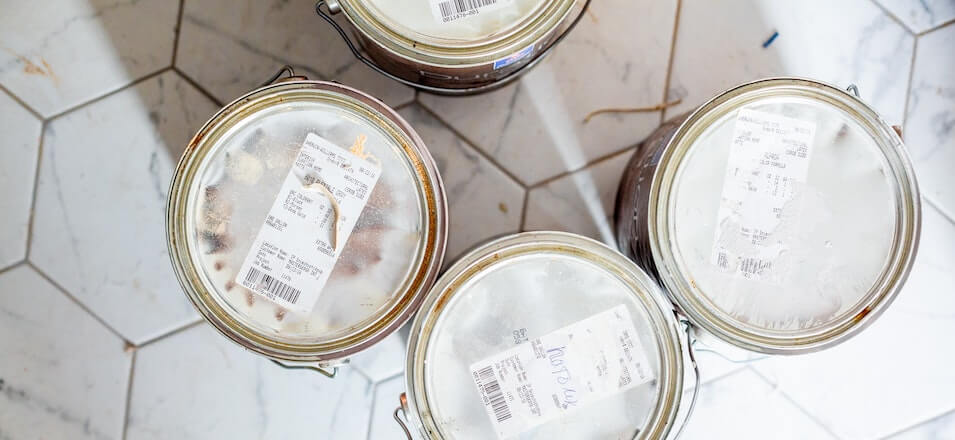 Whether you're getting ready to list your property or planning to stay in your home for the long haul, chances are you have at least one home improvement project on your to-do list. But before you head to the hardware store or start knocking down walls, we checked out some research from HGTV to ensure you get back at least what you put in–financially speaking.
When it comes to upgrades, they don't always have to be major to make a major difference. For example, you can pull off a minor bathroom remodel by simply adding a fresh coat of paint or upgrade your curb appeal by investing in a new walkway or water fountain. Those small changes come with big rewards. According to HGTV you should get a 102% return on that bathroom update and a 100% return on your landscaping improvements.
But a new coat of paint won't fix every space. If you're on the fence about where to start with your home improvement project, consider this: HGTV found that a minor kitchen remodel (and by minor we mean in the neighborhood of $15,000) could return at a rate of about 98.5% at resale. Changing out your countertops, purchasing a new wall oven, replacing the sink and fixtures and re-facing the cabinets and drawers can make the heart of your home feel brand new without any major structural or layout changes.
Exterior improvements (like siding, paint and an updated entryway) have a 95.5% return. One of the best investments as far as upgrades go is fiber-cement siding (think HardiePlank). It yields a 103.6% return.
Rounding out the top five list of home improvement projects to maximize your investment–an attic bedroom conversion. The average return on that upgrade is 93.5%. An added bonus: if you add attic insulation it could lower your utility bills.

Ready to start picking out paint and meeting with contractors? There's one really important step you need to take before you kick off your project: figuring out how you're going to cover the cost. If your home has gone up in value, or you've owned it for several years, there's a chance you have substantial equity. A HELOC (Home Equity Line of Credit) will allow you to access that equity now, and use it to improve your home. Read more below and see if this type of credit could be right for you.

Learn More