Protect Yourself from Rising Rates with an Extended Rate Lock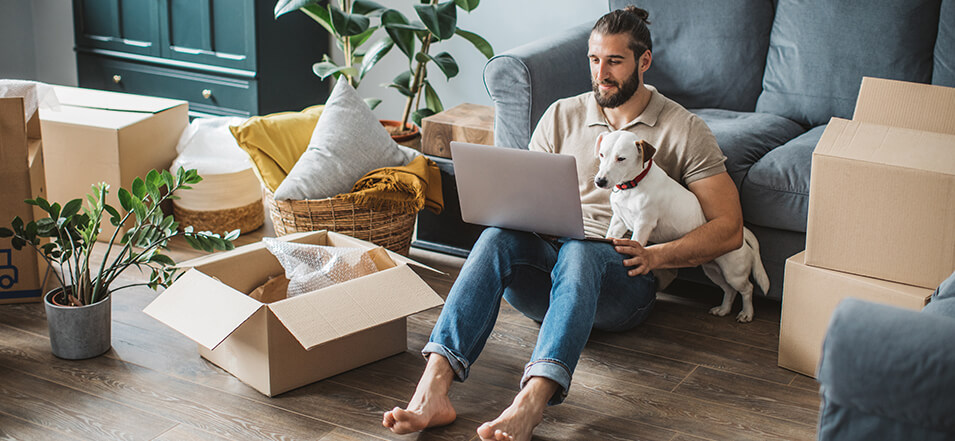 One of the factors that's hardest to predict or plan for when it comes to your home budget is your mortgage interest rate.

When rates rise, more of your monthly payment goes toward paying interest on your loan. To offset the added expense of a higher interest rate without increasing your monthly mortgage payment, you have to lower your loan amount.

When rates drop, the opposite happens. You can buy a more expensive home without increasing your monthly payment since you're paying less in interest each month.

Mortgage interest rates are always changing – sometimes the rate in the morning won't match the rate in the afternoon. And that can make it tough to set a house budget, especially if you have your eye on a new construction home. Those houses take months to build, and while you may go under contract on a property before ground is broken, you don't actually close on the purchase until construction wraps up.

So how are you supposed to figure out what you can afford for a new construction home if you have no idea what rates will be when closing day rolls around?

That's where an extended rate lock comes in.






When you apply for a home loan, you're typically given the option to lock your offered rate for anywhere from 30 to 60 days. That window gives you enough time to go through the home loan process and close on your loan before the rate lock expires.

But new construction follows a longer timeline. An extended rate lock protects your offered rate for a longer period of time than that typical 30 to 60-day lock period. United Community Bank gives you the option to lock your rate for up to 240 days.1 That means you can confidently write your offer with a firm understanding of the monthly mortgage payment you're committing to when you move into the home.

Plus, if rates drop, you have the option to "float down" to the market rate one time within 30 days of closing. So, no matter how the market fluctuates, you're protected with an extended rate lock.

Ready to learn more? To get started, contact our team or start your secure, digital application now.


1Offer subject to change without notice. Borrower will pay an upfront application fee to lock mortgage interest rate up to 240 days out. Application fee will be shown as paid outside of closing at closing. Available for purchase of new construction only. Float down option is available within 30 days of closing, but not less than 10 calendar days before closing or expiration date of the lock.