Tips to Protect Your Mobile Identity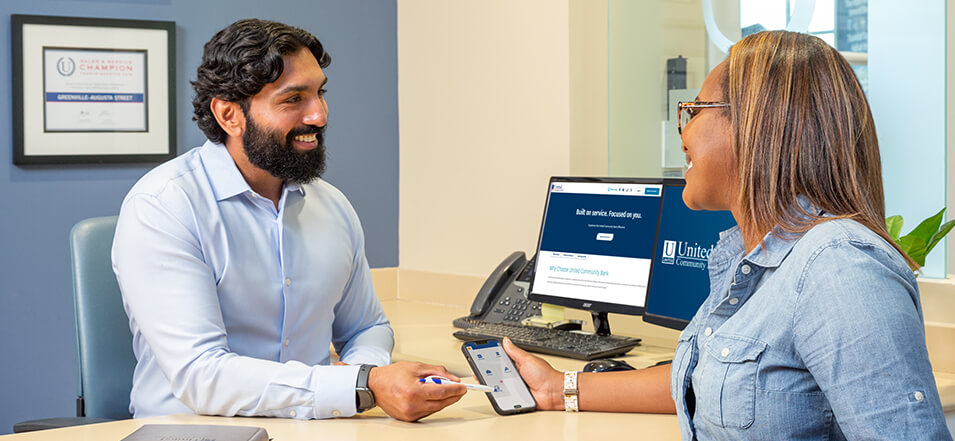 We do pretty much everything on our mobile devices—buy groceries, schedule the bug guy, pay bills, even date. Keeping your information secure is more important than ever. Use these tips to protect yourself against mobile device fraud.
Secure your device
Create a strong password that is easy to remember but difficult to guess

Use your device's auto-lock feature and set it to take effect five minutes from the last activity

Don't share your device with others because you can't set separate passwords
Protect your data
Back up your data regularly and sync your mobile device with your computer

Delete any text messages or emails that contain sensitive information

Check with your service provider or the manual that came with your device for information on how to get the most recent operating system updates. For many devices, the updates contain security patches and are automatically provided
Download secure applications
Be cautious about downloading applications and check the ratings and comments to learn what the app does and what information it may access.

Malware and fraudulent applications exist, so download only from authorized app stores.
If you lose your mobile device
Report the loss immediately to your carrier or your company.

If you believe your device has been stolen, go online and change passwords immediately for financial and personal accounts.
Specific tips for Apple® users
Turn off the simple passcode feature so you can enter more than a 4-digit passcode.

Set the Auto Lock feature to require a new passcode after a set period of time, such as five minutes.

In conjunction with Auto Lock, also set the Require Passcode feature which activates after the display has been idle for a certain period of time or if you press the iPhone Sleep button. You will be required to enter a passcode on wakeup.

Enable Data Erase by setting the number of failed passcodes that can be entered prior to all data being erased from the phone.

Set up "Find my iPhone" to help you locate your phone if it gets lost and to remotely wipe information from the iPhone.

Only connect to networks you trust. To ensure you don't randomly connect to available Wi-Fi networks, set the "Ask to Join Networks" function.

For applications that contain sensitive data, set a separate passcode (different than any others you are using) for each application.

Apple's iCloud service offers backup for your Apple devices with iOS5. Once you set the service up, it encrypts your data and backs up daily as long as you are connected to the Internet via Wi-Fi, are connected to a power source and have your screen locked.
Specific tips for AndroidTM users
On an Android, create a password that is easy for you to remember, but difficult for others to guess.

Set the "Lock phone after" feature (Note: feature names may differ depending on your device) to require a new password after a set period of time. We recommend no longer than 5 minutes.

Turn off the "Visible Passwords" feature to keep your password from displaying on the screen so others can't easily learn your password.

Turn off "use secure credentials" which automatically allows applications to access secure certificates and credentials.

Turn off "Wi-Fi" when you are not connecting to a wireless network to ensure you don't inadvertently connect to a wireless network.