Seven Tips to Establish Good Savings Habits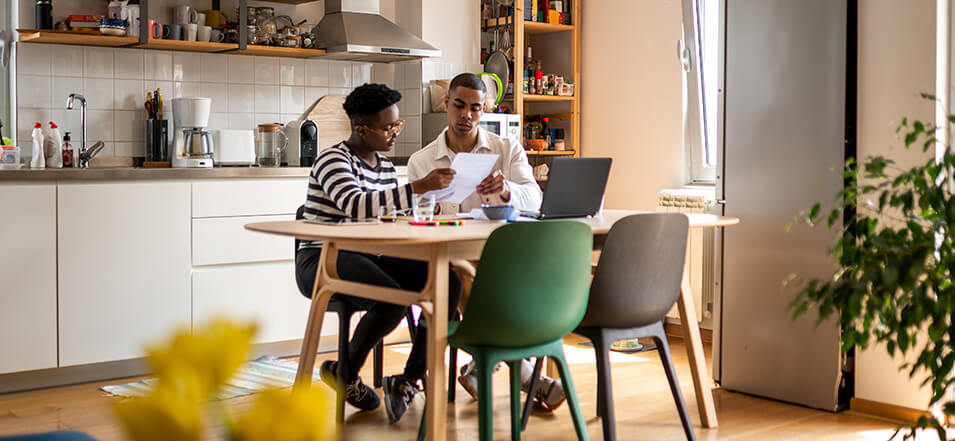 When you think about saving more, your first thought is probably to tighten your budget. But saving more money doesn't always have to mean cutting something else out. There are many ways to save in your daily life—and we've pulled together a few simple habits that will make a difference towards your next big savings goal.

Pay yourself first.
Determine in advance how much money you'd like to save each month and how much you'll need in your checking account. Then, transfer the amount you'd like to save as soon as you get your paycheck each month—if you wait until the end of the month and just save what's left over, you are much less likely to save. If you get a raise or have a big goal in mind, increase the amount of money you're depositing into savings.

Take advantage of bank technology.
To make paying yourself first even easier, consider automatic payroll deductions or automatic transfer from checking to savings. With either method, you can arrange to have a specific amount transferred to your savings account every pay period.

Pay your bills on time (and pay more than the minimum amount if possible!).
Late bills come with late fees, which won't help with any savings goals. Alleviate the hassle by scheduling time once a month to pay bills and put them in the mail (or submit them online) with enough time.

Determine needs versus wants.
Small changes to your daily routine can make a big difference. If you eat out multiple times a week, try and bring your lunch to work a few more days or cook dinner at home instead. If you get coffee out every morning, try purchasing a creamer you love so that you'll be more inclined to make coffee at home. With these easy changes, you can save hundreds of dollars a year or more.

Shop around.
There are thousands of options for financial services. Be selective, and make sure you're getting the best prices, the best service, and the most convenience—at your bank, when you're getting car or home repairs, and any other service you need regularly.

Consider investments.
For long-term goals, such as saving for a home or retirement, consider a diverse range of investment options. If you've never considered investing before, read this article for the initial steps to take.

Consult your local bank.
Your banker is the best source of information about accounts and rates available. Ask which package of products and services would best suit your needs, and they'd be more than happy to help you. Click here to find your local branch.

Tips sourced from the American Bankers Association.