Small Businesses: Setting the standard for service in the face of COVID-19.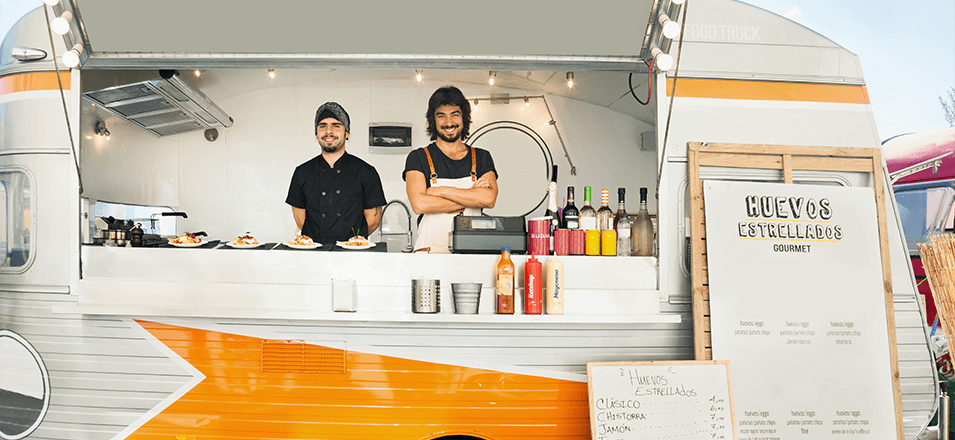 As the world responds with measures to prevent the spread of the coronavirus, small businesses have had to reimagine their approach to service. Some are using this as an opportunity to do something new, while others are pitching in to help the bigger cause.

As a result, businesses are getting creative about service in a time when togetherness is difficult.
Food Services
With grocery shopping becoming increasingly stressful, local restaurants are offering low-to-no contact takeout options for customers who want a taste of normalcy without the stress. Communities across the nation came together on March 18 for #CarryoutWednesday, an initiative designed to support local restaurants while enjoying meals from the safety of home.

Restaurants and small eateries have used the guiding spirit behind the initiative to take things a step further. Many spots now offer curbside pickup, in addition to online and phone ordering and payment options. They're working hard to show customers they're still there to serve. That service may look a little different, but restaurants are determined to continue to be there for their loyal customers. Are there ways (food industry or not) your business can continue to provide your same level of service to customers, even if it's different from the norm?
Retail
Retail stores have developed online shopping systems and in-store browsing procedures that keep shoppers healthy. For those with their doors still open, workers are limiting the number of customers allowed in at once, with some implementing a one-at-a-time rule, and taking measures to sanitize between customers. Others have moved completely online, offering discounts like free shipping and other sale options to encourage purchases.
Going Digital
Whatever the trade, small businesses have found ways to add the human element back to their digital channels. Coffee shops are offering home barista classes, yoga studios are conducting class via livestream and others are developing creative social media campaigns to keep communities engaged while apart.

Showing face and providing service are critical for small businesses to stay afloat, and online video sharing platforms and social media channels are a viable temporary solution for most businesses. How could your business engage, educate and interact with your customers digitally? Even in the current circumstances, businesses are reaching new customers through online channels. Use this time as an opportunity to gain a following that will pay off when you can reopen your doors.
Pay it Forward
Small businesses have also promoted the purchase of gift cards to be used now or later. Think of it as a small loan to your favorite restaurant or shop—supporting them now, so they're still around for you to enjoy later. Even spots that haven't historically offered a gift card or certificate are providing digital methods for "buy now, enjoy later" deals. Conversely, some have offered free or pay-what-you-can trials as another way to help. Others have turned their day-to-day operations into ways to support the overall cause. Distilleries are helping make hand sanitizer, retail businesses are using fabric scraps to make masks and restaurants are offering free meals to children out of school and workers in other essential business industries.


In uncertain times, it's inspiring to see communities figuratively come together and lean on one another for financial support and encouragement. We want you to know that we're here, too.

For the small businesses doing so much for their communities, our bankers are standing by to help you in any way they can. Learn more about what United can do for your business in this time of need.