Surviving back-to-school in 2020: Elementary edition
Posted on August 14, 2020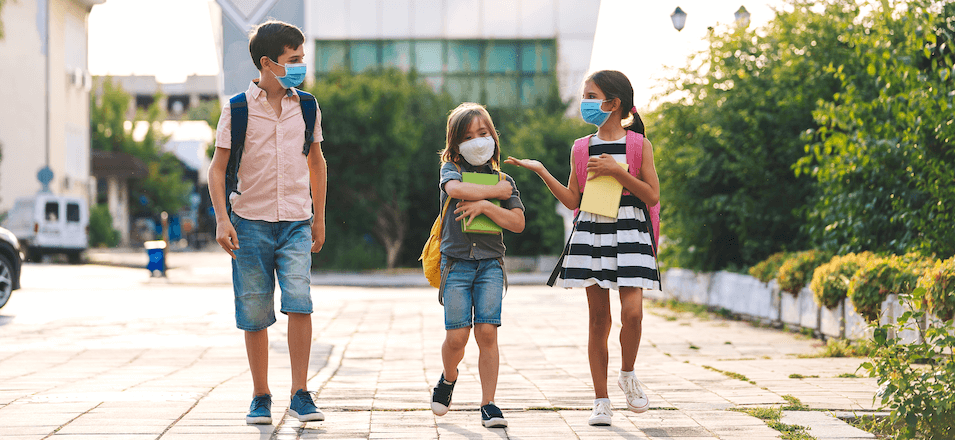 Back-to-school time can be chaotic during normal times. Mix in COVID-19, eLearning and pinch of parent-turned-reluctant-tutor and you have a recipe for a truly unique kickoff to the 2020 school year. Below are some smart saving tips you can use as you take on back-to-school shopping amidst this truly unique time in history.
Make it a learning moment!
Tired of coming up with creative ways to say "no" when your child approaches you with puppy dog eyes and over-priced colored marker set? Help them take ownership of their purchase decisions by providing your kids with a budget for each category of school supplies. Watch as they begin to weigh pros and cons of different products and check price tags to find the best deals. You might need to help the littlest shoppers with the math, but this process teaches kids to think critically about their purchase and the value of a dollar.
Helpful hint: To encourage a thrifty mindset, allow your child to pocket any money they have left over from their school supply budget. This will really help them decern "wants" from "needs" as they consider how much they really want that cool yet pricier Avengers® backpack instead of the less expensive one.
Team up with other parents to buy in bulk.
There's a reason people love wholesale clubs, besides the free samples of course. When you buy a product in bulk, as a general rule you'll spend less per individual unit. That means that buying a 10-pack of glue sticks will likely cost you less per glue stick than if you were to buy 10, individually packaged and priced glue sticks. Unless your child has a particular affinity for arts and crafts that requires copious amounts of glue, this is the perfect opportunity to team up with other parents. Spread the savings!
Hold off for a few weeks on non-essentials.
There are a lot of great back-to-school sales this time of year, but if you can hold off on any back-to-school list items your child doesn't need day-one, you may see prices drop significantly after the initial school supply stampede.
This is particularly helpful for things like clothes. Consider allowing your child to get a special, first day of school outfit, but save all the rest of the back-to-school clothes shopping until a few weeks into the school year. Many major retailers run specials and sales right after the kiddos go back to class.
Helpful hint: With alternative learning models in place this year, including more remote learning opportunities, you may be able to scale back on your back-to-school purchases in some categories. When in doubt, it's good to wait and see.
Pre-owned is your friend.
From clothes to supplies, there are lots of hidden gems (and savings!) at thrift shops, consignment stores and other resale vendors–if you have the time and patience to do a little bit of digging. Just remember to wash everything before use.
And it doesn't stop there! There are lots of online retailers that specialize in used textbooks and literature. If your child is involved in sports, you might consider buying some of their equipment second-hand. Buying used will help you stretch your dollar further.
On the topic of pre-owned…
Hand-me-downs aren't just for clothes anymore. Connect with parents of children both older and younger than yours and set up a school supply pass-down. For example, everyone splits the price of textbooks for the oldest child in the group, and everyone else simply passes down their old textbooks to the next child in line. The best part about this process is that you can keep the system in place for years of back-to-school savings to come.
Price check before you buy.
Whether you're shopping for school supplies online or in-store, be sure to do your research and shop around to ensure you're getting the best deal. Coupons and apps like RetailMeNot are your friends. While coupon clipping can be tedious, the savings at the end of the day will make you glad you put in the bit of extra effort!
No matter what this school year brings, you can use these tips to ensure your child heads back to school in-person or virtually with the confidence and tools to successfully take on the year.