Tips to Protect Your Business from PPP Scams
Posted on November 30, 2020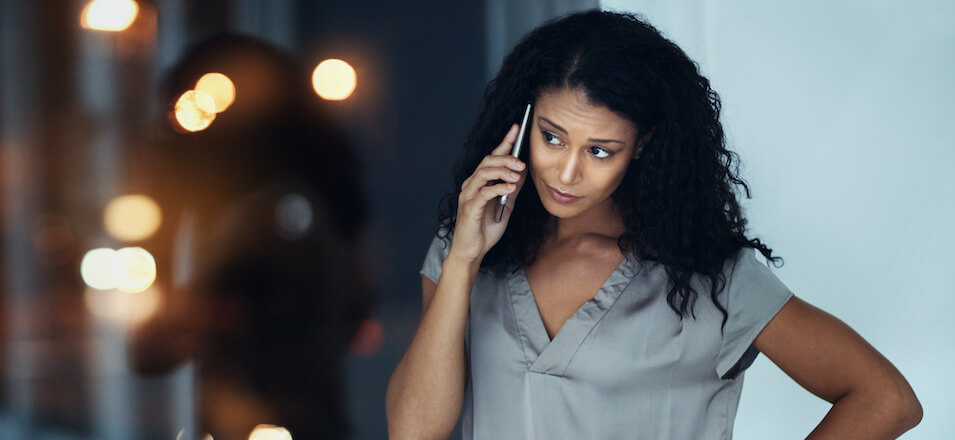 Are you receiving emails, robocalls or other solicitations regarding your PPP loan from people claiming to be government officials or from other unknown sources? If so, you may be the target of a fraud attempt.
Following the allocation of hundreds of billions of PPP funds earlier this year, the SBA warned about a potential increase in scams and fraud occurrences concerning government funding options. Unfortunately, they were right. Scammers are posing as government officials or claiming to represent the SBA offering assistance or making demands as part of the loan forgiveness process.
How do scammers obtain information about your PPP loan?
On July 6, the SBA started releasing detailed PPP loan data. The data includes business names, addresses, NAICS codes, zip codes, business type, demographic data and name of lender. Scammers are using this database to inform their attacks on small businesses and nonprofits, taking advantage of the stress and confusion of the process.
What should you do to protect you and your business?
We have curated a list of tips to ensure you and your business stay safe from PPP fraud.
Do:
Look out for individuals impersonating an official from the SBA or other third-parties making demands that you contact them. These are likely messages from scammers, and you should not act on them.
Know the spoofing warning signs. Fraudulent messaging may use the SBA logo or similar branding to mimic authentic emails or websites making it essential to carefully examine email or webpage addresses. A rule of thumb is that if the messaging is from SBA, it will have the emails will come from accounts ending in sba.gov. To learn more about this type of fraudulent attack and how to guard yourself, click here.
Know that these fraudsters may reference United Community Bank as a part of their scam. United Community Bank is not using any third parties to assist with PPP loans or the loan forgiveness process. Please carefully review the sender's email address to be sure that it is not a scammer posing as United Community Bank. Communication to you from United Community Bank will come from an email address ending with ucbi.com.
Don't:
Provide non-public information such as your Social Security number or bank account number to an unfamiliar phone number or email.
Make a payment to or apply for a program promising to process or expedite a PPP loan that is not an SBA accredited organization.
Click on links or download files from an email or text from numbers, accounts, or organizations you are unfamiliar with. These links could deliver malware onto your device and put your information at risk.
Here at United, we are always working hard behind the scenes to protect your financial information. Help us help you by remaining vigilant of fraudulent schemes related to your PPP loan.