United Community Bank is proud to support Black History Month
Posted on February 07, 2022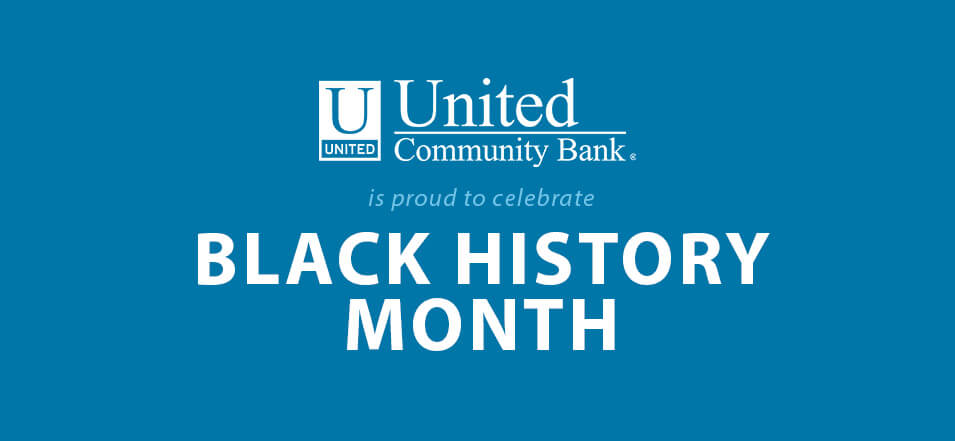 Land ownership has always been an important vehicle to build generational wealth within the African American community. In "The Truth Behind 40 Acres and a Mule," Henry Louis Gates, Jr. said, "After all, one of the principal promises of America was the possibility of average people being able to own land, and all that such ownership entailed." Unfortunately, African American homeownership rates today are an abysmal 44%, according to the National Association of Real Estate Broker's (NAREB) 2021 State of Housing in Black America. The homeownership rates are lower now than in 1968, after the assassination of Martin Luther King, Jr. While General Sherman's promise of "40 acres and a mule" did not become a reality for African Americans, today with the help of community banks, such as United Community Bank, we can help turn the tide of homeownership in the African American community and other underserved communities.
United Community Bank created the PATH (Possibilities Achieved Through Homeownership) loan to increase homeownership in underserved communities. This loan addresses many of the barriers that underserved communities face when seeking homeownership:1
The program provides 100% financing, so a down payment is not required.
The program allows for traditional and non-traditional credit sources.
The loan features no mortgage insurance, which increases the buying power of the borrower.
It is a conventional mortgage/portfolio product, which saves the borrower money over the life of the loan.
It is an affordable lending product and allows the borrower to purchase and maintain the home with lesser risk for default.
It is a fixed rate loan that is serviced by the bank—not to be sold to another entity.
As a Community Mortgage Lending Specialist for United Community Bank, it is my job to help more borrowers in underserved communities become homeowners. The greatest transfer of wealth for underserved communities is with equity by homeownership. "The way we can best take care of ourselves," Reverend Frazier told General Sherman in 1865, "is to have land, and turn it and till it by our own labor … and we can soon maintain ourselves and have something to spare (The Truth Behind 40 Acres and a Mule)." This is as true today as it was in 1865.
To contact United Community Bank regarding the PATH Loan Program, visit ucbi.com/path or www.loansbyjenninehunter.com, send an email to

[email protected]

, or call 678-342-6029.

1Geographic eligibility is restricted to FL, GA, NC, SC and TN and for qualified assessment areas within each state. Available for retail originations only. Certain property types are ineligible. Other restrictions may apply. Not all borrowers will qualify. This is not a commitment to lend.

Sources: The Truth Behind 40 Acres and a Mule, by Henry Louis Gates, Jr. https://www.pbs.org/wnet/african-americans-many-rivers-to-cross/history/the-truth-behind-40-acres-and-a-mule/
https://www.nareb.com/shiba-report/