Wait! Don't do that!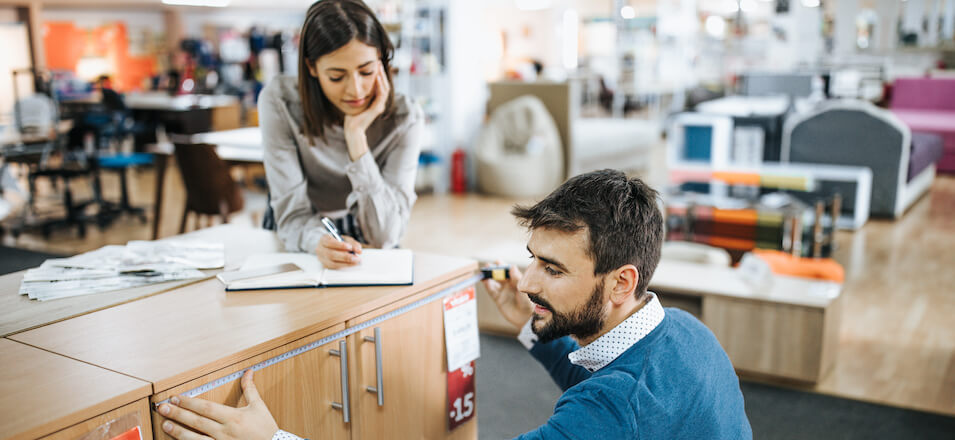 After you've gotten pre-qualified and then approved for a mortgage, it can feel like you're almost to the home financing finish line. But it's really important to keep in mind you still have a ways to go before you're handed the keys to your new home. And that means holding off on some big purchases until after your loan closes.
It can be tempting to buy new furniture for that dream home, but you need to wait until you're officially the owner. Don't purchase any big ticket items (that furniture, a car, a boat, etc.) until after closing.
The reasoning here is that taking on added debt for those more expensive purchases can affect your debt-to-income ratio (or DTI) – that's the amount of money you owe each month compared to the amount of money you make. Your DTI shows your lender how much room you have in your budget for your new monthly mortgage payment and your pre-qualification and approval is based on the DTI in place when you apply for your loan. If your debt increases significantly during the financing process while your income stays the same, your DTI will be affected and that could mean your loan can't close because you no longer qualify for the loan amount you need to purchase your new home.
Planning to use your savings to pay for a more expensive item? That can hurt your mortgage qualification, too, since it affects the amount of money you have on hand.
You also don't want to quit or switch your job – remember your employment was verified during the pre-qualification process, and that pre-prequalification was based on the job and income you had at that time. If you change jobs, it can raise concerns about your income and whether or not you'll be able to afford your new home. A change in income can also mean a change in your DTI.
Long story short, once you're pre-qualified for your home loan with United Community Bank, your best bet is to change your financial situation as little as possible until your loan closes.
Ready to get pre-qualified for your home loan? You can apply online anytime using our secure online portal or call 1-833-634-8121 to connect with one of our expert mortgage loan originators.