Ways to manage financial stress.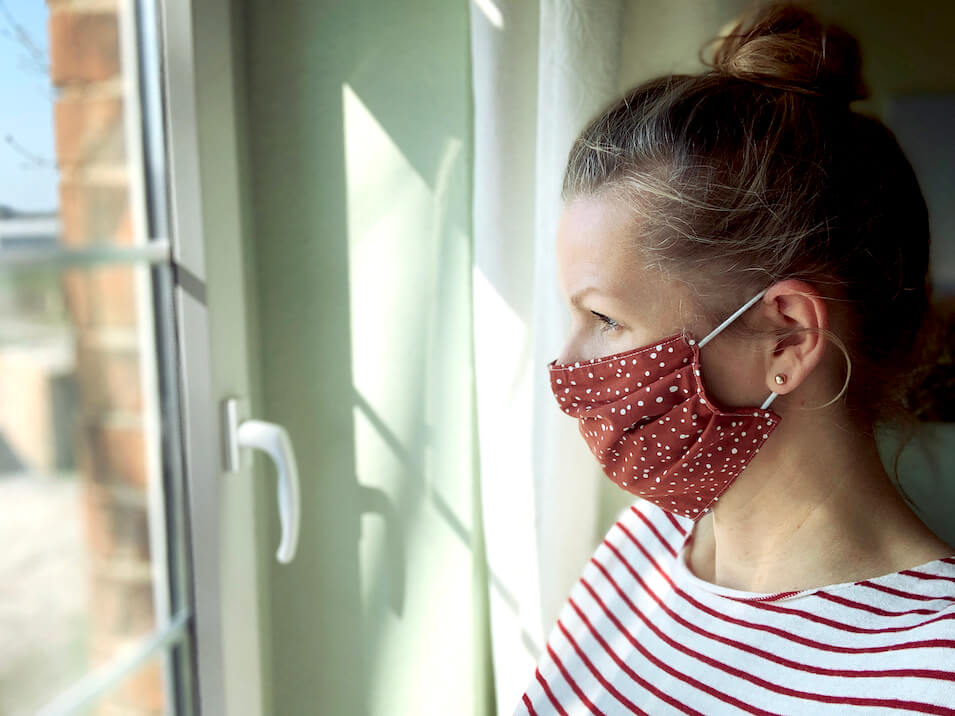 Let's face it, the past few months have been anything but ordinary. If you're like us, you've grown tired of words like "unprecedented," you haven't gotten your hair done in months, and if you have to attend one more obligatory virtual happy hour you're gonna loose it.
Even more draining, however, is the unsettling and ever-present financial stress that has turned many lives upside-down and inside-out. Who could have anticipated that a global pandemic would leave our economy worse for wear and rob us of our peace of mind? (Well, besides Bill Gates that is).
Many are wondering how to manage this new or worsened state of financial stress, so we've gathered a few helpful hints to re-center yourself and find your way to financially brighter days.
1. Rework your budget.
If you, like millions of Americans, have experienced a loss of or decrease in income, it's time to revisit your personal budget. When you look at your daily, weekly, monthly and annual expenses with fresh eyes you'll likely find savings you've previously overlooked.
2. Focus on what you're able to control.
While you might not be able to control the job market, your housing payments or, say, the spread of a novel virus, you still have more power than you realize. Going back to your budget for a moment, you can temporarily pause any extraneous subscriptions, negotiate or appeal to utility companies or adjust monthly debt payments to give yourself some breathing room. Additionally, remember that while you might feel powerless to solve the world's big problems, you can always control your personal reaction to them and how you spend your time.
3. Find new revenue streams.
We live in a world where the side-hustle has become a common income model. It's no longer the wild wild west it once was–in fact, a side hustle with a company like BiteSquad, Instacart, Doordash, Postmates, Uber Eats or Grubhub is a smart, flexible and potentially lucrative way to supplement your income. With so many people using food delivery services right now, there is no shortage of work in this industry, which is great news if you're looking for a way to earn some extra cash!
4. Ask for help.
Let us say this loud and clear, there's nothing wrong with admitting you need help. We're only human after all, and therefore subject to the volatility of the world around us. That's why having a strong community of support is invaluable. Fortunately for you, your relationship with United grants you automatic access to an incredible community of financial experts who are more than happy to sit down with you and talk through your unique situation. While we don't pretend to possess a magic wand or proverbial silver bullet for your financial woes, a fresh perspective and some positive action steps can work wonders.
5. Take care of yourself.
Self-care is a powerful tool, and while a bubble bath with a good book or a walk around the block might not alleviate any financial burdens, these tactics can work wonders to counteract the negative impact stress can have on your body. You'll be shocked by how much your outlook on life can improve with a little TLC. Plus, by effectively managing stress, you could avoid extra medical expenses of stress-related illnesses.


While hindsight may be 20/20 and many of us might have made different financial choices had we known what 2020 was queued to unleash, retrospect doesn't help us now while in the throes of COVID-19's financial backlash. While nobody wants to assume that the world's current state is the ultimate "new normal," finding ways to not just survive, but thrive in today's unique environment, making smart money moves and focusing on what you can control can help ensure you come out of quarantine with a little less stress.