What you need to know about the next round of stimulus checks
Posted on January 05, 2021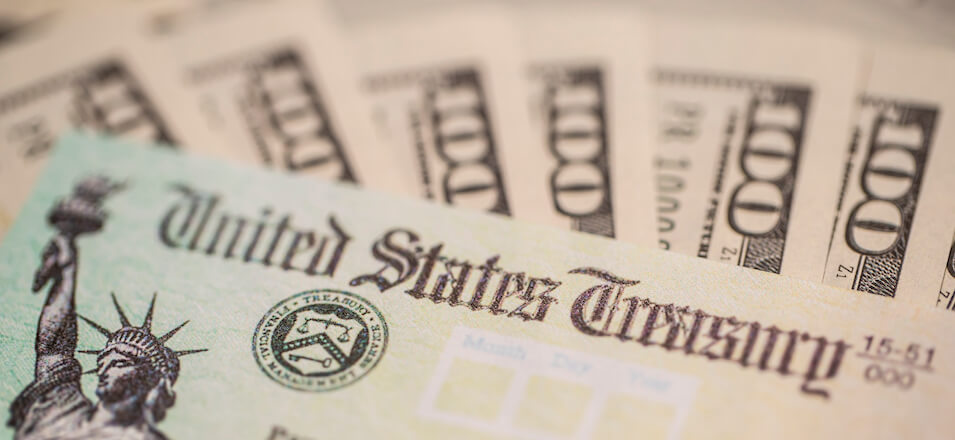 The second round of stimulus payments has begun, and Americans everywhere are wondering when their payments will hit their accoutns. We understand how important stimulus payments are during this difficult time, which is why we're committed to keeping you updated as information on the topic becomes available.
Here's what you need to know.
A $900 billion COVID-19 relief bill was recently signed into law and a portion of this funding was earmarked for a second round of Economic Impact Payments, also called stimulus payments, to eligible recipients. Qualifying individuals will receive up to $600, and an additional $600 for qualifying dependents under the age of 17.
Tracking your payment
Haven't seen your stimulus check deposited into your account yet? As a reminder, the IRS determines the eligibility, amount, timing and distribution of stimulus payments. Financial institutions like United Community Bank, do not play a role in this determination process. The best way to track the status of your payment is to visit the IRS "Get My Payment" website.

Get My Payment

According to the IRS, direct deposit payments have started and will continue into next week while paper checks started mailing on Wednesday, December 30. For the latest federal government information on government stimulus payments, including the status of your payment, click here to visit the IRS website. This website will likely be frequently updated in the coming days and weeks.

Receiving your payment
Eligible recipients will receive stimulus payments in one of the following ways:
Automatic, Direct Deposit into your designated account
Payments may be deposited directly into the same account that was used in the previous round of the stimulus program, or the account associated with your 2019 tax return. The payment may appear in your transaction history with "IRS TREAS 310" or something similar. Log in to Online Banking or the United Mobile App to monitor your account and take care of everyday banking needs.
Paper check mailed to you
If the IRS does not have your direct deposit account information on file from previous federal tax returns or your status as a non-filer, the US Treasury will mail you a check to the address on file from your prior year's tax return.
Should you receive your stimulus check in the mail, we recommend using our mobile app to remotely deposit your check. Due to an increase in positive COVID-19 tests in our region, many United Community Bank branches are operating drive-thru only with lobby service by appointment only.