What's the best POS system for your business?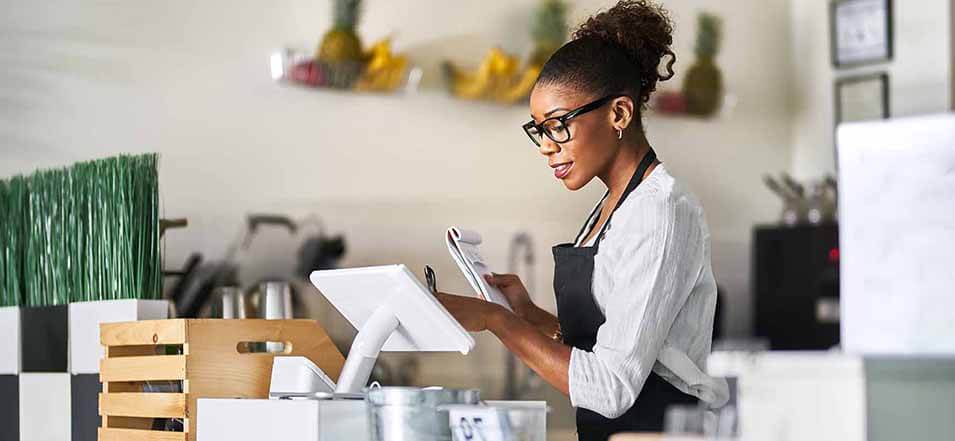 Owning a business can be demanding – you have to stay on top of tracking inventory, supervising employees, taking orders and everything in between. Luckily, there are point-of-sale (POS) systems that can now do much of the tedious work for you.

If you're B2C, or take any type of order from consumers, a seamless and pain-free checkout is essential. A point-of-sale system can help seamlessly facilitate purchases and help provide an exceptional customer experience, making it critical for any merchant running a business out of a physical location or any eCommerce company. With a POS system, employees can ring up sales, take payments, and, in some cases, keep track of your customers and inventory.

While there are many small business POS contenders, Clover, Square and PayPal are three of the most popular solution providers. Which system is right for you and your business?
Let's compare a few of the potential solutions in more detail.

Key Differentiators
While all three POS systems are known for excellent features, ease of use and affordable pricing, there are a few key differentiators between them. Clover is superior for business merchants who are looking for a customizable, scalable solution. The Clover solution offers a wide range of apps that allow merchants to extend their software's capabilities at no additional cost. On the other hand, Square is better for merchants who want a POS solution with industry-specific software. Lastly, PayPal offers basic credit card readers but is best known for its eCommerce selling capabilities.

Hardware
Both Clover and Square offer a range of all-in-one POS systems and smart terminals, but PayPal only offers credit card readers. With the Clover and Square systems, merchants can ring up sales from stationary registers or portable card readers for payments on the go.

Software
Software is the most important factor when deciding on a POS system for your small business.
Each of these POS systems have a number of built-in features for ringing up sales, but Clover and Square have tools needed to manage your business as well. In addition to the Clover POS solutions providing insights into sales, revenue, profits, refunds and more, Clover's software can be further expanded with out-of-the-box features at no extra cost, which gives it a leg up over Square.

Add-on Features
Business owners also don't pay extra for add-on features with Clover. If you are in need of a basic POS system with no add-ons, Square may be the best option for you. However, if your business is in need of a fully-functional POS system to take orders, track inventory, manage your business and more, the most cost-effective solution to successfully run your company is the Clover POS system.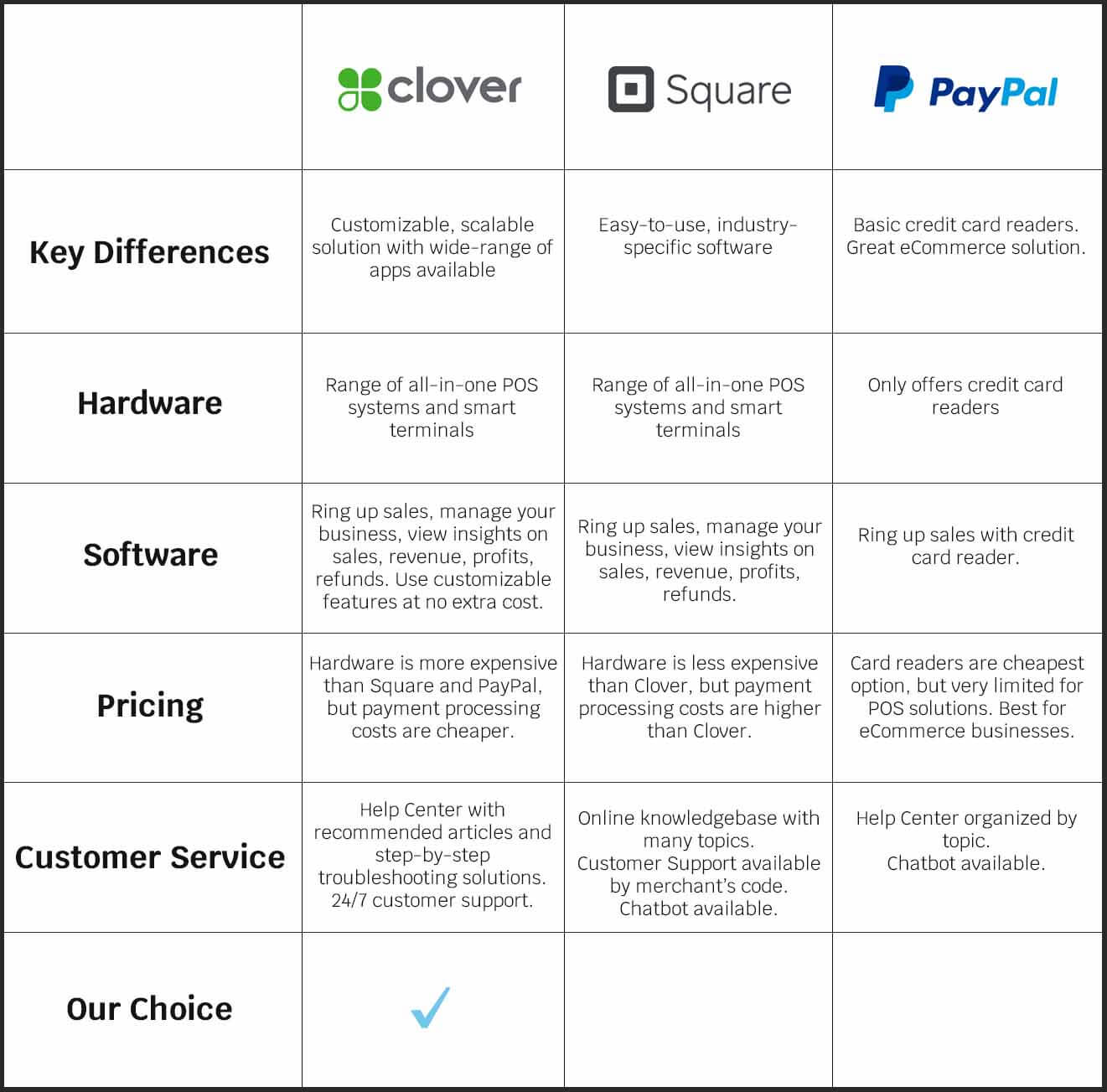 Our Choice
When choosing the best point-of-sale solution for your business, think long-term. Do you want to be able to customize your system to run your business as smoothly as possible? Do you want your technology to scale with the growth of your company?

Our verdict is in… Clover wins.

Learn More about Clover Solutions