Which is more important, Rate or APR?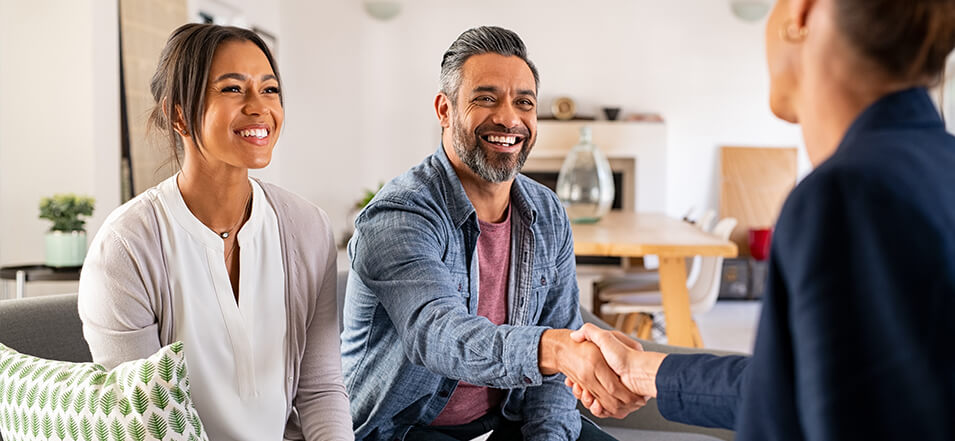 When you start shopping for a new mortgage, there are two numbers you'll want to take a look at: the interest rate the lender is offering, and the annual percentage rate, or APR, that will come with that home loan. Both are going to show up as percentages, but the APR is going to be the bigger number—and the one you really want to pay attention to.

Your interest rate defines the cost you pay each year to borrow the money to finance your home. If an interest rate sounds too good to be true, it just may be. What you save on interest rate, you'll likely make up in added fees and points. That's where your APR comes in.

Your APR takes your interest rate into account but also factors in the other costs that come with your mortgage to give you a better idea of how much you're actually going to pay over the life of the loan.
First things first, where do I find the APR?
If you've gotten a home loan offer from a lender, the APR will be included right next to the interest rate (usually in parentheses). The APR is such an important factor in your home loan that federal regulators require it to be included in all interest rate advertisements and to be presented in the same size font as the interest rate so that you can't miss it. You'll also want to take a close look at the fine print on those letters. That's usually where you'll be able to find specific details about the criteria used to generate the offered interest rate, along with additional information about the annual percentage rate.

If you've gotten a loan estimate from a lender, you'll find the interest rate on page one. The APR is located on page three.
What happens to my APR when I buy down my interest rate?
When you get pre-qualified for a home loan, your lender will likely talk to you about your options when it comes to buying down your interest rate. Basically, this means you have the option to pay an upfront fee in order to lower your interest rate and, as a result, the amount of money you pay towards interest over the life of your loan. However, keep in mind when you tack those fees onto your home loan, your APR will rise.

When buying down your interest rate, you'll pay in "points." A point is equal to 1% of your loan amount (so every point you pay on a $200,000 loan would cost you $2,000). You'll notice lenders often charge an origination fee based on points, rather than a set amount.

The cost to pay down your interest rate can vary based on your specific financial circumstances, but in general, it costs .25% to .375% of your loan amount to buy your rate down .125%.
How do I know whether I should buy down my interest rate?
One of the biggest factors in your decision should be how long you think you'll stay in the home. If you have your eye on a starter home that you'll likely outgrow in a few years, it may make more sense financially to pay a little more each month in interest, rather than spending thousands in upfront fees. If this is your forever home, a lower interest rate over the life of your loan can end up saving you thousands.

One of your mortgage loan originator's responsibilities is to learn about your short and long-term homeownership goals in order to present different loan and pricing scenarios so that you can make the most informed decision possible about your mortgage. We have an entire team of mortgage experts ready to walk you through your home loan options and make sure all of your questions are answered.

To get started, contact our team or start your secure, digital application now.