Fraud Prevention Services
Be safe. Stay safe.
Let's fight the rise of fraudulent activity together. We offer multiple fraud prevention tools to help protect your business so you can manage risk and avoid the costly effects of check and electronic fraud.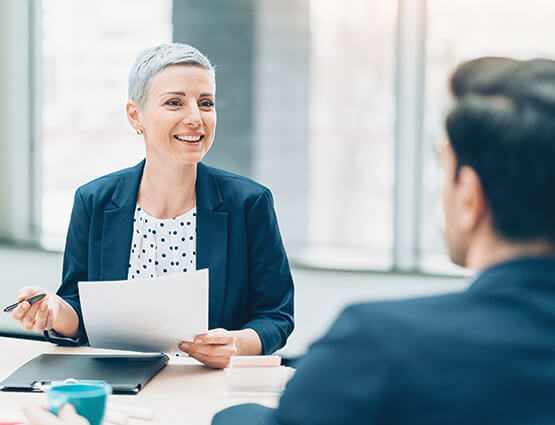 Positive Pay
With Positive Pay, you provide us with the information on checks you write and we'll compare it against the checks presented for payment. Any discrepancies will be noted as exceptions for your decision to pay or return each morning.
Automatically identify possible fraud without needing to manually review all transactions
Save time and money when fraud is detected by rejecting unmatched items before they post to your account
Receive email alerts and approve or decline transactions while on the go with the UCBI mobile app
ACH Positive Pay
With our ACH Positive Pay service, you have the option to preauthorize companies to draft funds from your account using ACH debit transactions. It provides alerts for all other ACH transactions, allowing you to review and approve or decline payments for any potentially suspicious activity. This ensures greater control and oversight over your account, enhancing security and peace of mind.
Contact Us Today
Check Block
Worried about the increase in paper check fraud? Take action. Block it. To avoid checks being deposited into the account, Check Block minimizes the threat of check fraud by automatically declining and sending back paper-based transactions, allowing the checking account to solely process electronic transactions.
Contact Us Today
ACH Debit Block
This feature grants you the capability to block and return ACH debit transactions on specific accounts. It automatically sends back any unauthorized debits to the originating bank, effectively safeguarding your accounts from fraudulent activity.
Contact Us Today
Contact our Treasury Management Team
Fill out the form below, call 1-866-270-6100, or email [email protected] to get in contact with the Treasury Management Services team.