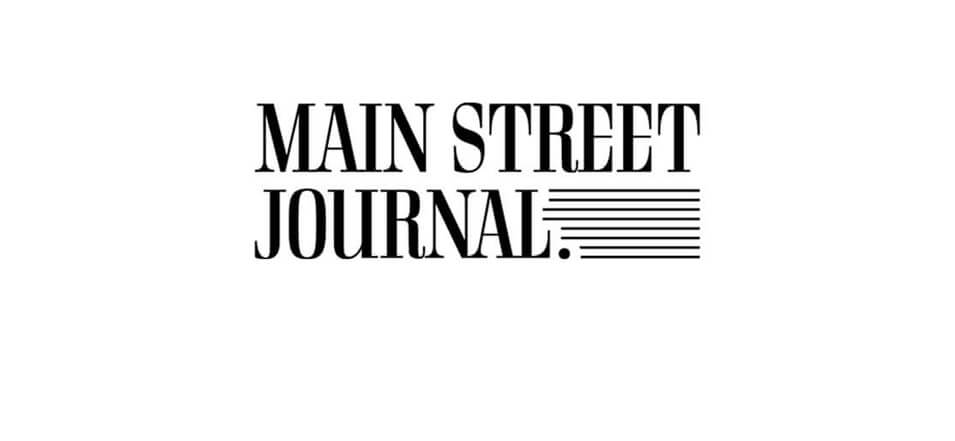 UNITED COMMUNITY BANK COMMERCIAL EDITION
Volume 11 | April 2023
A Note from Rich
It's been a very busy time for many of you, and we're about to have an especially busy few days as we approach the Progress conversion. The teams that coordinate this have been working for months, and the finish line is in sight. We're excited to have our Progress teammates transition completely to United, and we're looking forward to a great—albeit very busy—conversion weekend.

Our Spring Leadership Conference was a fantastic success, and I enjoyed seeing many of you and hearing from some great panelists. The theme of the conference this year was 'Be the Heart.' There are too many teams to call out here that exemplify that call to action, but I want to recognize one: Pete Peterson and his consumer and commercial back-office teams offer outstanding support for so many of you and the bank as a whole. Pete has an update below that will go into more detail about the specifics of what his teams are doing, but I'd like to recognize their efforts to help us both 'move the needle' and 'thread the needle' at the same time. Thank you for being at the heart of United and keep up the great work.

The last few weeks have been an interesting time for our industry, (to say the least!) but I am, once again, extremely proud of our team and the trust you have built with your clients that really matters during times like this. It's important to say a big thank you to the entire United team for our double-digit deposit growth in Q1! Remarkable to see what you all are doing. We continue to be a LEGENDARY bank, thanks to the hard work each of you does every day.
– Rich
United's Commercial Credit Fellows Program
We are excited to announce the Commercial Credit Fellows Program, a new professional development and mentorship program with our credit team that will prepare participants with the skills needed to advance in a Commercial Credit career. This is a great opportunity for current employees who want to advance their careers and are interested in switching their focus to commercial credit or portfolio management. The 4-month program will start in June 2023 and will be followed by a transition to a Portfolio Specialist I role in a local market. For more information and to apply today, visit the
United careers page
!
Deals Closed
Skyland Fire & Rescue isn't your ordinary fire department. It's situated in "South Asheville" and supports some of the highest growth/population in the region. Their board is large and seasoned. Their assets are substantial. They have banked with the same Asheville bank/banker for years. United is also not in Skyland or Buncombe County—our closest branch is 15 miles away. None of this would have been possible, period, without United's Etowah Office Manager, Sandy Worley. She has served faithfully on the Skyland F&R Board for many years. Although she recused herself to avoid a conflict of interest, her community leadership and reputation opened the door. Knowing Sandy's future retirement plans, our winning team consisted of Vic Cordone (Treasury Solutions), Angela Greene (UCPS), Michael Bridges (CRM), Pam Landreth (RBM), and me. The Win: Amazing teamwork got serious as we all met at Skyland F&R's January board meeting for personal introductions, telling United's story, and detailing our products and services.

After that meeting, the first check to United was for $6.25MM! Vic provided Treasury Management Services of OLB, ACH, RDC, Positive Pay, Deposit Filters, EDI Reporting, and more. Service charges will be $6,300 annually. Angela opened their first-ever merchant account. They now have our Clover System on their website and our QR code on the Skyland F&R app for donations. Other deposits and a $1MM annuity are also under review now. Michael has been positioned to lead this relationship into the future and did an amazing job organizing the opportunity. Words cannot describe the time and teamwork it took to win this large relationship. Sandy, Michael, Vic, Angela, and Jim Rose all played strategic roles, together, to land this key business relationship. Much more to come!
State President Update
David Nast, Alabama State President
Greetings from your new teammates in Alabama and the Florida Panhandle! We are busy preparing for our operational conversion with United over the weekend of April 15. Our team is really working hard on training classes, product knowledge, and learning new systems. We still have clients to take care of and growth goals to meet, so getting the final conversion behind us will be a welcomed event. We appreciate everyone at United Community who has helped us so far and we look forward to being on the team. Our bankers are just like you, focused on great service to our clients and growing the bank with quality relationships. Progress has always been a Commercial bank offering Wealth Management, Private Banking Services, and Mortgage Banking along with sophisticated Retail/Electronic banking services. However, our $1.5 billion loan portfolio is predominantly commercial loans. We operate 14 offices across Alabama and the Florida Panhandle with hopes of adding a few strategic markets to our footprint over time. Our offices will soon be updated with the new United Community brand – the first to receive the refreshed logo! One of our company's original core values is "Make banking with us a pleasurable and uncomplicated experience." A second value we believe in is "Have fun at work." I hope you don't mind us continuing to practice these values as we are fully integrated into United Community. Our cultures are similar, and we are proud to be a part of this great organization.
Commercial Real Estate Lending Guide
As demand for commercial real estate continues, United's State Presidents and Commercial Credit Team have discussed and released guidance based on updated market conditions and knowledge. The guidance, found here (insert PDF link), presents updated commercial real estate lending guidance as of March 2023. This guidance does not replace policy but is to be used in conjunction with policy when determining the viability of commercial real estate opportunities.
Read CRE Guidance - March 2023
Retail Credit Center
Pete Peterson, Chief Retail Credit Officer
The Retail Credit Center continued to work on strategic bank projects in the 1st quarter of the year. The focus of these projects is on meeting the needs of our customers in a faster and more automated fashion. In the consumer origination flow, we will be moving away from Laser Pro to Compliance Systems in the 2nd quarter of the year for our loan documents. Compliance Systems will be embedded within the Meridian Link origination system, thus cutting down on the timeframe to generate loan documents. The move to Compliance Systems will also enable us to restart the DocuSign process for non-real estate loans. We will have an email process so the customer can execute documents at any time or place. In addition, we will have a DocuSign process for in-branch closings. The booking of loans will also be automated from Meridian Link to Fiserv and will be accomplished with the push of a button. Regardless of loan volumes, the booking process will not be delayed. We are extremely excited about all these changes for our branch teammates and our customers.

SLAs remained extremely strong in the 1st quarter with well over 90% of non-real estate loans being decisioned same day. Automated decisions were in the mid-50% range. 97% of docs for non-real estate loans went out same day or next. Real estate decisions were maintained within our 3-day SLA, and after approval, our LSC team was picking these up same day. Non-attorney close real estate loans were closing as fast as two weeks from loan submission. The center received 1,620 real estate apps in the 1st quarter of 2023, which was a 6.7% increase from the 4th quarter of 2022 total of 1,518. The center received 3,300 non-real estate applications in the 1st quarter of 2023, which was a 16.6% increase from the 4th quarter of 2022 total of 2,830.

Meet Mike Bruman – New CEO of Navitas Credit Corp.
First and foremost, I am beyond excited about my new responsibilities and the opportunity to build on our record of success. I began my career with Navitas in 2010 as Chief Credit Officer leading the company's multiple credit divisions. In 2022, I was promoted to Senior Vice President and Chief Operating Officer. Over the past thirteen years, I have worked closely with Gary Shivers, the founder and retiring CEO, helping the company accomplish its record growth. We are currently managing over 1.3 billion in assets and nearing $1 billion in new originations. It's important to me that I continue to develop Gary's vision and evolve it to ensure continuous expansion.

In keeping with this record of success, we must continue to evolve so we can improve our ability to rapidly react to changing market conditions and be far more strategic in how we grow the company. To accomplish this, we need to be laser-focused on gathering and using data to make better decisions and reexamining how we do business to maximize our customer delivery processes. Quality has always been and will continue to be our focus. We are increasing automation in many of our key processes which allows us to quickly respond, not simply react, to changing market conditions. Our growth historically is due to our ability to seek new relationships and nurture existing alliances with vendors, manufacturers, and business owners. To continue this level of growth, we are currently developing and integrating multiple corporate quality initiatives that will positively impact every company process. These initiatives include everything from analyzing customer data to determine who our best prospects are and how we can better leverage our financial products to reach these markets, to redesigning our intranet for better inter-company communications.

Our formula for success is as basic as staying true to our core beliefs, which are uniting the highest level of customer service possible with financial products that appeal to a wide variety of businesses and industries. I believe these values strongly align Navitas with the core principles of United Community Bank in being able to offer the best financial products to customers. As always, Navitas is here to assist United Community Bank in building lasting relationships with your clients. Please don't hesitate to contact us through the attached link if Navitas can help you with your commercial customers' equipment financing needs.