Pete Peterson Joins United Community Bank as Chief Retail Credit Officer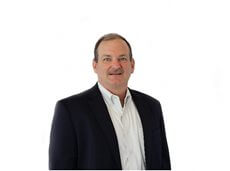 United Community Bank is pleased to welcome Pete Peterson as Chief Retail Credit Officer. In this new role, Peterson will be responsible for the overall administration and control of United's community bank loan portfolio. The introduction of this new role was a strategic decision as the bank continues to strengthen its senior leadership team to best serve both its commercial and community bank customers.

"Pete is the right person for this new role," said Rob Edwards, Chief Risk Officer for United Community Bank. "He brings decades of experience across every facet of the industry and has a keen understanding of successful credit strategy. I trust that his guidance and expertise will contribute greatly to the growth of our company."

Peterson has 33 years of banking experience with expertise in credit administration, risk management and special assets. In his most recent role as Senior Vice President of Card-Based Services for BB&T, he oversaw credit and operational risk functions for both credit and debit card lines of business. Prior to joining BB&T, he served in a leadership role at Regions Financial where he managed the central commercial loan center and oversaw the implementation of various processes that increased efficiency across the company.

"United Community Bank has cultivated a strong team that is prepared to provide all customers with the service and attention they need," said Peterson. "Joining an organization that has been consistently awarded for both service and financial performance is an honor. I look forward to collaborating with the leadership team and building upon the solid foundation that is in place."

Peterson is a graduate of the University of North Carolina at Wilmington. He has worked for various banks in the Carolinas, Georgia and Tennessee and now joins United's executive team in Greenville, South Carolina. Peterson has been involved with the Board of Directors for Wilson YMCA and the Advisory Board for the Equifax Commercial Finance Network.