United Community Bank announces Sharon Thompson as Florida President
Orlando, Fla. – March 23, 2023 – United Community Bank is pleased to name veteran banker Sharon Thompson as President for the State of Florida. Thompson was formerly the East Atlanta President in Georgia. Thompson steps into the Florida President role after her predecessor, Gideon Haymaker, announced his retirement last month.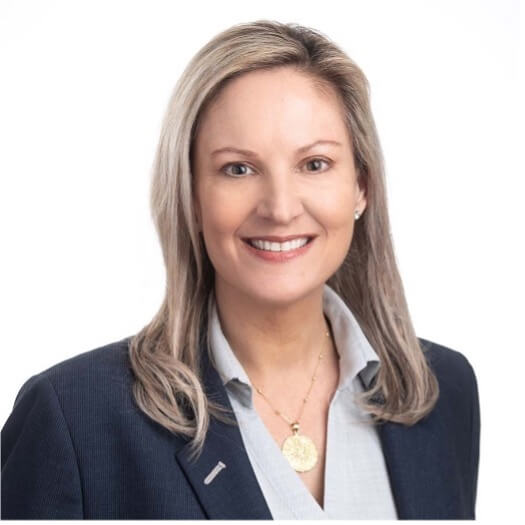 "Sharon has been an instrumental leader as the East Atlanta Regional President, and we are excited to have her move into this important position in our Florida market," said Rich Bradshaw, President and Chief Banking Officer at United Community Bank. "She will bring an abundance of financial expertise to the role, and I am confident she will continue to do great things as the next Florida State President."

Thompson joined United in 2019 as the President of the Central Atlanta Region. Since she joined United, Thompson has led the team to become one of the bank's highest-producing locations. Thompson is a veteran of the financial services industry. Prior to joining United, she served as a Business Banking Manager for Wells Fargo, leading a team of top-performing bankers, credit analysts, and business development officers. Her background also includes time spent in commercial banking and sales with BB&T.

"I'm excited by United leadership's belief in the Florida market and my ability to lead it," said Thompson. "They already have a great team, with so many high performers and I look forward to being part of a team that every other great banker in Florida wants to join."

In the community, Thompson served on the board of Foster Children Foundation and was active in the Urban League of Greater Atlanta and Habitat for Humanity. She earned her master's degree in finance and financial management services from East Carolina University and her bachelor's degree in computer information systems from Judson College.


About United Community Banks, Inc.
United Community Banks, Inc. (NASDAQ: UCBI) provides a full range of banking, wealth management and mortgage services for consumers and business owners. As of December 31, 2022, United had $24.0 billion in assets and 192 offices in Florida, Georgia, North Carolina, South Carolina, and Tennessee, along with a national SBA lending franchise and a national equipment lending subsidiary. The company, known as "The Bank That SERVICE Built," has been recognized nationally for delivering award-winning service. In 2022, J.D. Power ranked United highest in customer satisfaction with consumer banking in the Southeast, marking eight out of the" last nine years United has earned the coveted award. Forbes recognized United as one of the top ten World's Best Banks in 2022. Forbes also included United on its 2022 list of the 100 Best Banks in America for the ninth consecutive year. United also received ten Greenwich Excellence Awards in 2021 for excellence in Small Business Banking and Middle Market Banking, including national awards for Overall Satisfaction and Likelihood to Recommend. United was also named one of the "Best Banks to Work For" by American Banker in 2022 for the sixth consecutive year based on employee satisfaction. Additional information about United can be found at www.ucbi.com.