United Community Bank Promotes Lisa Shelnutt to Commercial Real Estate Division Manager
Posted on August 17, 2020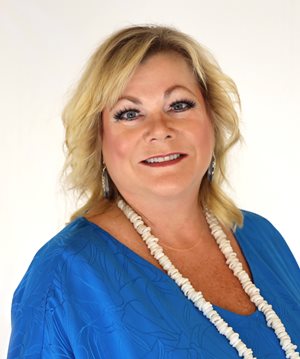 GREENVILLE, S.C. – United Community Bank is proud to announce the promotion of Lisa Shelnutt to Commercial Real Estate Division Manager. In this expanded role, Shelnutt will manage all Commercial Real Estate efforts throughout the bank's five-state footprint, partnering with local markets to ensure clients receive quality solutions that meet their needs.
"Lisa's leadership and success has been, and continues to be, a key driver of growth for United Community Bank and our clients," said Dixon Woodward, State President of South Carolina and Coastal Georgia and the bank's Commercial Real Estate Executive. "Her experience, credit skill and relationship-oriented approach make her the ideal banker to lead our CRE team."
Shelnutt joined United in 2012. She holds nearly 30 years of experience in Commercial Real Estate Lending, having been involved in over $2 billion worth of real estate loans throughout her career. Her background also includes a variety of relationship management and credit approval roles for TD Bank, Carolina First Bank and the former Wachovia Bank and First Union Bank.
"I'm enthusiastic about stepping into an advanced role at United Community Bank," said Shelnutt. "The bank has supported my professional growth for years, and I look forward to continuing to serve our customers and help them achieve their goals."
Shelnutt earned her bachelor's in business administration degree from the Honors College at the University of Georgia. She currently serves on the Board of the South Carolina Children's Theatre and the Real Estate Steering Committee for March of Dimes-Greenville. Shelnutt was recently named the 2020 Real Estate Person of the Year by March of Dimes-Greenville.