United Community Bank Welcomes Experienced Banker as Regional Treasury Solutions Consultant
Posted on January 06, 2019
United Community Bank has announced the addition of Diane Becton as a Regional Treasury Solutions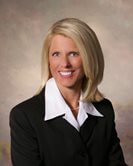 Consultant. In this role, Becton will help businesses in the Triad, Triangle and Eastern NC markets manage their finances, payments and services through tools offered by United Community Bank.

"The addition of Diane is a win for our Eastern North Carolina teams," said James Boccardo, Director of Treasury Management for United Community Bank. "We've been working diligently to establish ourselves in the Triangle and Triad, and Diane's expertise will prove beneficial for our business clients in the area."

Becton comes to United with an extensive background in commercial banking, customer service, and credit and investment management. She most recently worked at a national bank where she was responsible for the oversight of government and institutional banking treasury management support for the East Coast and Texas. Becton's banking career spans two decades. She received her undergraduate degree from the University of North Carolina-Chapel Hill and her MBA from Meredith College in Raleigh, N.C.

"The team at United Community Bank is dedicated to building strong relationships with their clients," said Becton. "The bank has a culture of service, teamwork and integrity that is awe-inspiring, and I'm excited to join them in bringing helpful financial tools and solutions to businesses in North Carolina."

Becton supports a number of community organizations including the YMCA of the Triangle, Saint Mary's School and the Greater Raleigh Chamber of Commerce. She also serves on the Board of Visitors for the University of North Carolina-Wilmington, the Advisory Board for the Southeast Raleigh YMCA, as Co-Chair of the Alumnae Council at Saint Mary's School, and on the Business Advisory Board for Meredith College. She and her husband Paul have three children, Paul Jr., Thomas and Catherine.