United Community Bank Welcomes Liza Brethouwer as Director of Retail Product Management
Posted on September 21, 2019
United Community Bank is pleased to welcome Liza Brethouwer as Vice President/Director of Retail Product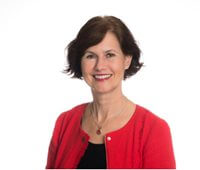 Management. Brethouwer has nearly two decades of experience and was previously employed by ING Group in the Netherlands. In this new role, she will be responsible for developing new strategies to optimize the customer experience.

"Liza's years of experience with product development and knowledge of financial services on an international scale make her an excellent addition to the team," said Brent Williams, Director of Community Banking Sales Strategies for United. "We are always focused on enhancing the customer experience and are excited for Liza to bring her unique skillset to the team."

Prior to joining United, Brethouwer served as Senior Product Manager Savings for ING Retail where she worked for the organization's intermediary banking division in collaboration with its insurance division. Brethouwer spent nearly 20 years of her career in various senior leadership roles with ING Group. She received her undergraduate degree from Southwestern University in Georgetown, Texas and her MBA from the University of Texas at San Antonio.

"United Community Bank has a great reputation within the financial services industry and their communities," said Brethouwer. "Customer service is a priority, and we look forward to increasing satisfaction through a frictionless experience across all channels."

Originally from The Netherlands, Brethouwer recently relocated to the Upstate with her son Christopher, a student at Furman University. She is a member of Upstate International and enjoys traveling, spending time with her family and walking their dog, Snow.