Security is just a tap away.
Protecting your money just got even easier with the all-new Card Controls app! Control settings on your debit card and manage checking account transactions directly from your smartphone.
Turn your card off and on again
Be in total control of your debit card. For example, turn your United Mastercard® debit card off with the touch of a button if your card gets lost or stolen.
Set spending limits
Restrict your United Mastercard® debit card use by dollar amounts, specific retailers, locations and more.
Set up alerts
With Card Controls, you can turn on alerts to get notified every time your United Mastercard® debit card is used.
Let's get started
Step 1
Download the new Card Controls app. After initial setup, the Card Controls app can be accessed from within Mobile Banking.
Step 2
Open the Card Controls app once the download is complete. In order to connect, you'll be directed back to your United Mobile App, where you will be instructed to log in with your secure password or Touch ID.
Step 3
Once logged in to your United Mobile App, navigate to the Card Controls menu item on the left hand side of your screen. This will secure the connection between your account and the Card Controls app and direct you to a screen where you can setup Face ID or Touch ID.
Step 4
Click the "Add Card" option on your screen to enter your debit card information into the Card Controls app. Setup is complete after agreeing to the terms and conditions.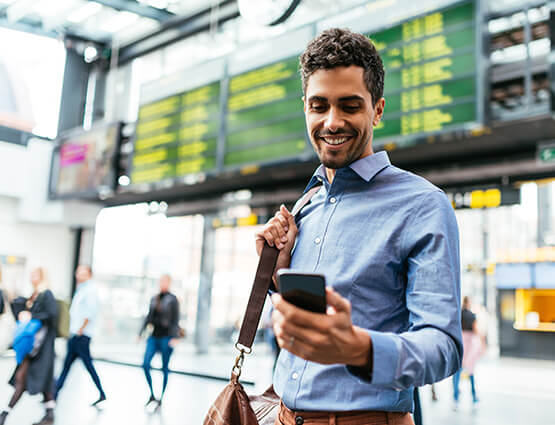 Traveling soon?
By letting us know when you'll be gone and where you're traveling, you can limit the chance of your card being flagged for unusual activity during your trip.