12 Ways of Christmas (Savings)
Posted on December 21, 2020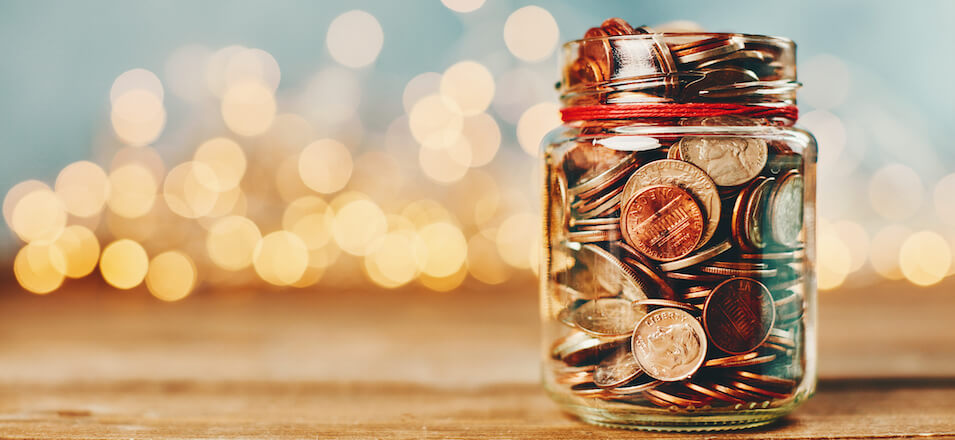 If you're looking at your 12 days of Christmas list with wide eyes, set aside that worry with these helpful tips from our bankers. While we may not have a full list of 12...these tidbits are sure to help you get through the holidays with Christmas cheer while avoiding the budget blues.
Save all year.
Remember "the gift that keeps on giving?" Try and think about your savings that way. Starting early in the year will help you conquer your shopping list come November/December.
Tip from Lisa Wiggins, Brand Manager (Whittier, NC):
Plan to set aside money each month into a separate account to cover expenses during the holidays. Ask about our special Christmas account.
Tip from Rick Hudolin, Mortgage Loan Originator (Alcoa, TN):
I try to build a holiday savings fund by setting a budget of what I'll spend around the holidays. I then divide that amount by the number of weeks or pay periods until I start holiday shopping. It makes it simpler to save that way. You can implement this through the year if you holiday shop year-round. I know people who see gift ideas all throughout the year.
Set a budget and stick to it!
Not always an easy thing to do, but with discipline and a few guidelines in your back pocket, you can give thoughtfully without breaking the bank.

Tip from Greer Anderson, Regional Banking Manager (St. Simons Island, GA)
A great way to do this is with gift cards. Buy a card in exactly the amount you've budgeted for each person and remember to shop local! Our small businesses need our support this year more than ever.
Tap into your crafty side.
Create your own decorations and gifts. This can be especially fun with the younger members of your family. You can even make your own gift wrapping paper and tags.
Tip from Dana Bell, Capital Markets/Derivatives Marketer (Blue Ridge, GA):
You can save money by making gift bags and bows from wrapping paper and gift tags from old Christmas cards. Emily Norris on YouTube has some great gift-wrapping hacks!
Rethink gifting.
Sometimes taking a fresh approach to gifting helps not only your budget, it can help create more meaningful experiences. Less really is more.

Tips from Tonya Kimsey, Director of Community Banking Support (Blairsville, GA):
If you typically do a per person gift exchange present the idea to family to do a name gift exchange limiting down to one gift.

If you typically would purchase gifts for your whole family present the idea to them of this year's celebration be a socially safe event together rather than gifts. This could also be that the family donate their time to a special organization or charity rather than exchange gifts.
Attend free activities or events with your family.
Each community is different; however, a lot of towns will offer free or low-cost events to spread Christmas cheer. A quick Google or Facebook search could give you plenty of ideas as well as guidelines to maintain social safety standards this year.

Whatever your holidays bring, remember the true reason for the season, and know that a gift from the heart shouldn't hurt your wallet.