5 Home Buying Myths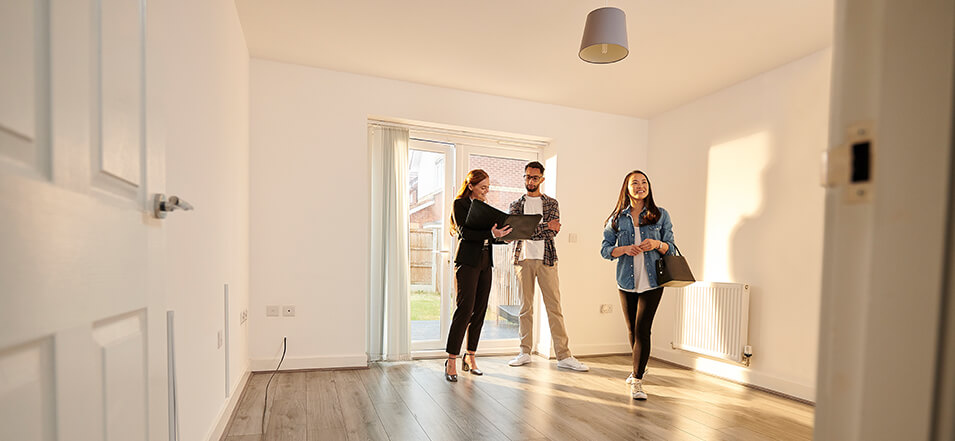 There are a lot of myths about the home buying process, especially in underserved communities. As a community mortgage lending specialist, I work to debunk myths like these and help people move toward homeownership.1 Here are five of the most common myths I've heard:
Myth #1
A borrower must have perfect credit to get a mortgage. This is false. Different types of loans require different minimum credit scores. Ask your mortgage specialist if you qualify for a loan like FHA/VA or others that allow borrowers to have a lower credit score to help them qualify for a mortgage.
Myth #2
A borrower has to put 20% down to buy a house. This is false. Borrowers can get into homes with as little as 3% or 0% down if they are utilizing certain loans such as PATH, USDA, or VA loans.2 Work with the funds that you have available and ask your mortgage specialist if you qualify for down payment assistance.
Myth #3
First-time homebuyer programs are only for people buying their first house. This is false. First-time homebuyer means you have not owned a principal residence in three years prior to the mortgage application date. Conventional, FHA, VA, and USDA down payment requirements stay the same, regardless of how many times the borrower utilizes those financing programs. Check with your mortgage loan originator to see if you qualify for the loan programs that they have available.
Myth #4
You may be able to get a no-cost loan. False. There is no such thing as a no-cost loan. The borrower will be required to pay for a down payment and closing costs but may be able to get help from lenders or assistance programs.
Myth #5
The borrower will be rejected due to racial makeup group, ethnicity, familial status, or economic status. This is false. A lender determines a borrower's qualification based upon income, assets, credit, and the ability to repay. These are universal principles that all lenders must abide by. If you are denied, you have the right to ask the lender questions about that decision so that you can be better prepared the next time you apply for a loan.
There are so many more myths when it comes to the home buying process. One of the best ways to educate yourself is to attend a homebuyer seminar. I host these seminars to answer potential homebuyers' questions before they decide to make one of the biggest financial decisions of their lives. If you're interested in attending a homebuyer seminar or would like to discuss your loan options, contact me at 678-342-6029 or

[email protected]

.
Written by Jennine Hunter, Community Mortgage Lending Specialist
NMLS# 1780411

1 This is not a commitment to lend. Normal credit criteria apply. Not all borrowers will qualify.
2 Private mortgage insurance may be required in some instances.