5 Questions to Ask Before Deciding to Purchase or Build a Home
Posted on October 06, 2021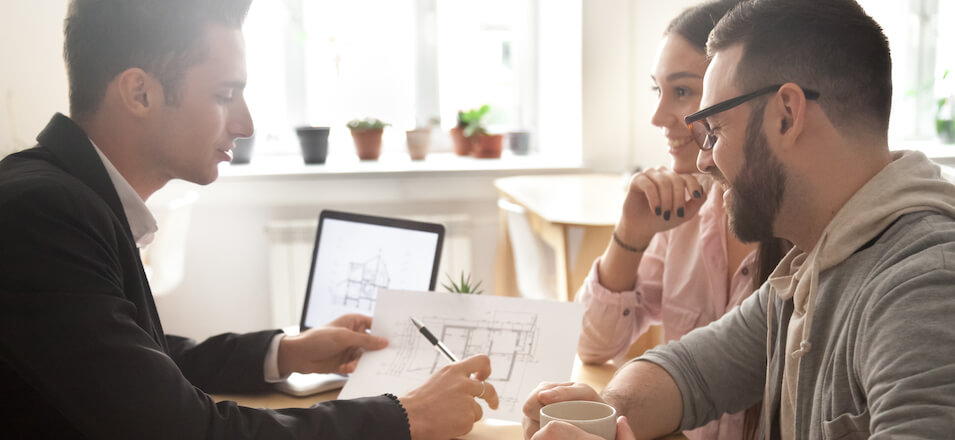 The decision to buy or build your next home is a big decision that affects you for years. That's why it's important to do your research so that you're well informed when you do finally decide to take the plunge.

To help get you thinking through some of the most important points you'll want to consider during the decision-making process, we put together the top questions our expert mortgage loan originators always recommend their borrowers ask before moving forward with purchasing or building a new home.
1. Do I have enough saved to cover my down payment and closing costs?
Work with your lender to talk through how much you should put down on your property and the rate and term you'll be pre-qualified for. The down payment requirement varies depending on the loan program you choose.

It is important to note that not every mortgage option requires a down payment. United Community Mortgage Services offers six 0% down loan programs, along with six down payment and closing cost assistance options. Your local lender will talk through your specific financial situation to match you to the loan that makes the most sense for your short and long-term financial goals.

2. What are my rate and term?
Your rate is the interest you'll pay on your loan, basically the cost to borrow the money needed for your purchase. The term indicates the length of time you'll have to pay off your loan. Typically, you'll find the shorter the term of your loan, the lower the interest rate. A longer term will likely mean a lower monthly payment, but a higher amount paid over the life of the loan due to interest.

Our mortgage calculators are an excellent resource to see how rate and term affect both your monthly payment and total cost over the life of your loan.

3. Am I financially prepared to take on the responsibility of home ownership?
Your monthly mortgage is probably what comes to mind when you think about the cost of owning a home. But you also need to consider the price of home maintenance and other expenses that might come up. Make sure you're comfortable taking on the expense of regular upkeep to offset normal wear and tear, along with bigger, pricier issues that might pop up.

One of the easiest ways to get some peace of mind and reduce the financial impact of unforeseen expenses is purchasing a home warranty. It'll help offset the cost of some repairs and, if you're buying a home, can often be negotiated into the sales contract.

4. Can I pay my monthly mortgage and still afford the lifestyle I want?
Just because you pre-qualified for it doesn't mean you should borrow the full amount. Think about how your new living expenses are going to affect your budget, what you'll have to adjust to take on your mortgage.

Most lenders recommend your monthly mortgage payment should be less than 28% of your monthly income before taxes. To put that into perspective for you, if you make $65,000, your payment should be less than $1,516.


$65,000 / 12 months = $5,416 monthly income before taxes
$5,416 monthly income x 0.28 = $1,516.48
5. Am I ready to commit to living in this location for a period of time?
While you always have the option to put your house on the market, the cost to sell adds up quickly when you factor in the cost of buyer and seller agent commissions, repairs, moving expenses and closing costs. Before you move forward with your purchase or build, be sure you're ready to settle into the town, street, house, etc. long-term.

If you're ready to start talking through these questions with an expert lender, our team of mortgage loan originators is ready to connect with you.

Find My Local Lender Start My Online Application