ARM vs. Fixed Rate: Which mortgage is right for me?
Posted on September 17, 2021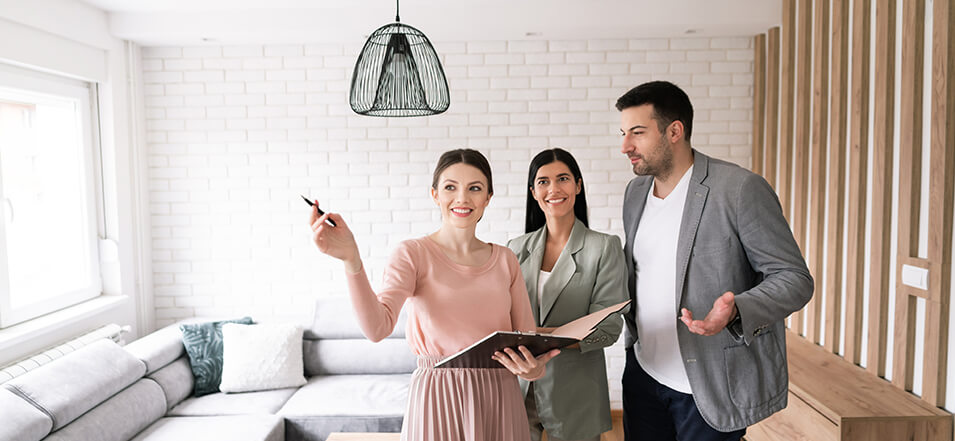 When you start shopping for a mortgage, you're going to run into two rate options: fixed and adjustable rate.1 So, how do you know which one is right for you?2
The first step is understanding the difference between the two.
How does a fixed rate mortgage work?
When you opt for a fixed rate mortgage, you're choosing a loan with an interest rate that won't change. You lock in a mortgage rate and you keep that rate for the life of the loan. That means you'll consistently pay the same monthly mortgage for as long as you keep your home (that payment can fluctuate slightly if the amount you pay in taxes or insurance changes).
What are the benefits of a fixed rate loan?
Fixed rate loans have very few surprises –the amount you pay in principal and interest each month will never change.
You'll likely have the option to pay off the loan sooner than the loan term. That means you can pay more per month to pay down your principal, while taking advantage of the stability of a consistent monthly payment.
What are the disadvantages of a fixed rate loan?
Interest rates for fixed rate loans are often higher than the rates for an adjustable rate mortgage.
How does an adjustable rate mortgage work?
Choosing an adjustable rate mortgage means your loan will start out with the rate you lock in at the beginning of your loan process. You choose an initial fixed rate period (usually 5, 7 or 10 years) during which you're charged the interest rate you locked. After that initial fixed rate period, your rate adjusts every six months according to the market, but typically has a max rate cap. That means after the fixed rate period ends, your monthly mortgage payment can fluctuate every six months.
What are the benefits of an adjustable rate mortgage?
Initial interest rate is often lower than a fixed rate loan
If you don't plan to own a home longer than the initial fixed rate term of your adjustable rate mortgage, an ARM could save you money because of the lower interest rate
A lower interest rate can save you money that can be used to pay down the principal on your loan.
A lower monthly payment can potentially make it easier to qualify for a loan or a higher loan amount.
What are the disadvantages of an adjustable rate mortgage?
Your mortgage interest rate can change after the initial fixed rate period, which can lead to an increase in your monthly mortgage payment.
Some ARM options include a penalty if paid off early.
How do I know which type of loan is right for me?
Your best option is to lean on an expert Mortgage Loan Originator to share details about specific products and explain the pros and cons of each. At United Community Bank, our lenders take into account your full financial picture, including your short and long-term financial goals, in order to pair you with the product that makes the most sense for you.

To learn more about your loan options, click here to connect with your local lender or start your secure digital application now.


1ARM loans are variable rate loans; interest rates and payments may increase after consummation. After the initial fixed-rate period, your interest rate can increase or decrease annually according to the market index. Any change may significantly impact your monthly payment.
2Information included in this article is intended to be informational in nature only. Consult legal, tax and financial advisors for advice.