Business hurricane preparation guide
Posted on August 31, 2020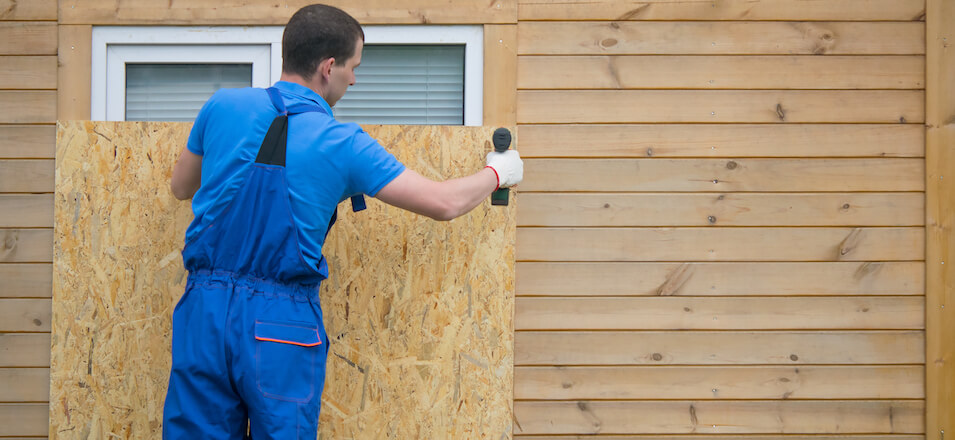 The end of summer signals the beginning of hurricane season. While hurricanes are unpredictable and uncontrollable, there are some things you can do to get your business ready to (literally) weather the storm.
Pay attention to the experts.
Heed the advice of local experts and pay close attention to forecasts and the path of the storm. Don't wait until the last minute to make a call on business operations or evacuations. When in doubt, err on the side of caution and close things down. Remember that the middle of an extreme weather event is not the time to gamble with you or your employees' safety or take unnecessary risk for financial benefit.
Take care of those who take care of you.
Your employees
After you determine what resources and operations are critical for your business' short-term survival, take a look at your employee base and identify who should remain and who should evacuate. Remember that employee safety should be your top priority, those who are in imminent danger from the storm or those who express a desire to evacuate should be given the option to do so. Collect and distribute contact information for all employees and be sure that all managers are in the know and in contact with their direct reports. Ensure all employees who need it have access to business funds through Online Banking or our Mobile App.

Your customers
If you provide an essential product or service, think through the best way to serve your customers during the storm. Encourage customers to conduct business ahead of the storm and consider providing alternative ways to conduct busines based on customer comfort levels and needs. Be sure to communicate early and often with your customers on your website and social media channels to inform them of closings and any adjustments you make to standard operations.
Prep your locations
Ensure you're stocked up enough on supplies like batteries, flashlights, first aid supplies, bottled water, non-perishable foods, tarps, rope and plywood, and inform everyone at your locations of where these supplies are kept. Double check all backup generators, fire protection equipment and structural things like your roof and gutters. You might also consider moving any valuable files or mobile equipment out of a location that is in the path of the storm.
Click here for FEMA's Hurricane Toolkit.
Prep your finances
Be sure to have sufficient cash on hand that you might need during and immediately after the storm–click here to locate your closest United branch or ATM. If you have not already, it's a good idea to download our mobile app from the App Store or the Google Play Store. This will give you access to your business accounts any time and anywhere, and will ensure you're never without account access should your local branch need to close due to inclement weather. To check the status of your local branch, click here.

Should you need assistance in the wake of a natural disaster, be sure to reach out to your banker. We are always happy to talk through your options for disaster recovery.


The items and issues listed are general in nature and may not address all issues or preparations that may be necessary for a given location or occupancy