Disaster relief loans for business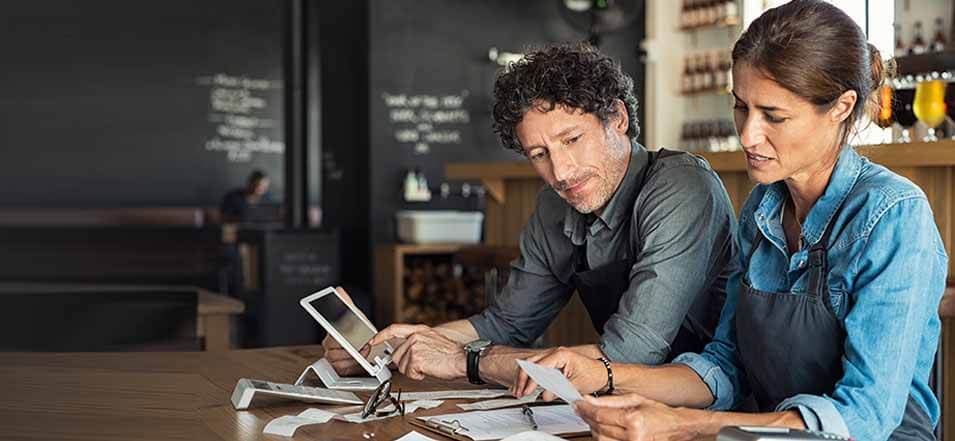 Since COVID-19, many businesses are asking a new set of questions. What if something like this happens again? What if another pandemic or an economic disaster derails my business, making it impossible to keep up with my operating expenses? What if a major storm, wildfire or other declared disaster negatively impacts my business — how will I respond? Having a disaster recovery plan is essential in times of crisis, and your plan should address the need for emergency funding and disaster relief.
Business insurance may cover some of the damages — and having a policy that includes flood insurance and business interruption insurance is a plus. However, it may not be enough to restore your business and keep the doors open. In some cases, you may want to apply for additional funding from the Small Business Administration's (SBA) disaster loans program.
SBA disaster loans
When a disaster strikes, the Federal Emergency Management Agency (FEMA) provides relief to individuals in a declared disaster area but doesn't directly provide financial assistance to businesses. FEMA partners with the SBA to help businesses find support and resources. The SBA disaster loans program provides low-interest loans for qualified businesses and nonprofits impacted by physical and economic disasters.

Economic injury disaster loans up to $2 million are available for small businesses and nonprofits experiencing substantial economic injury, including those that have been severely impacted by COVID-19. Economic injury disaster loans are only available to small businesses that are unable to obtain credit elsewhere. The loans provide working capital to help small businesses pay ordinary and necessary operating expenses.


Business physical disaster loans up to $2 million are available for businesses of any size and most private nonprofit organizations facing disaster losses not fully covered by insurance or other sources. The funds may be used to repair or replace your building, property, machinery, equipment, fixtures and inventory.

A small business may qualify for both types of disaster loans with SBA, and in that case, the combined maximum loan amount would be $2 million.
Know your options
Learn more about loan eligibility and how to apply at sba.gov/disaster. If you have questions about additional business lending options with United Community Bank, visit ucbi.com/business-banking/lending or schedule an appointment to speak with an expert at your local branch.