Home Renovations that Spark Joy
Pulling the trigger on a big house project is a tough decision—it can be expensive, not to mention inconvenient.
But the results of a new study show most of those projects do pay off, both in resale value and homeowner joy.

Why Homeowners Decide to Remodel
The 2022 Remodeling Impact Report, a joint study from the National Association of Realtors® and the National Association of the Remodeling Industry, found two-thirds of homeowners start a project for one of three reasons:
30% are upgrading worn-out surfaces, finishes, and materials
20% are adding features that improve livability
16% say it's time for a change

General Costs of Remodeling
Big changes don't come cheap. The study found that the average kitchen renovation runs around $80,000, while a bathroom remodel typically costs about $35,000.

Another popular option for interior changes was upgrading flooring. Refinishing hardware floors cost those surveyed around $3,400. Installing new wood flooring was, on average, $5,500. A lot of homeowners also noted they upgraded insulation at an average cost of $2,500.

Return on Investment (Dollars)
The good news: those projects do tend to add value to the home.

The report shows that refinishing hardwood floors for that average of $3,400 actually increased a home's value by $5,000¾a 147% cost recovery. Installing new wood flooring increased the home's value by $6,500¾$1,000 more than the average cost to make the upgrade.

Not every project has as high a monetary return. That $80,000 kitchen renovation only added an estimated $60,000 to the house's resale value.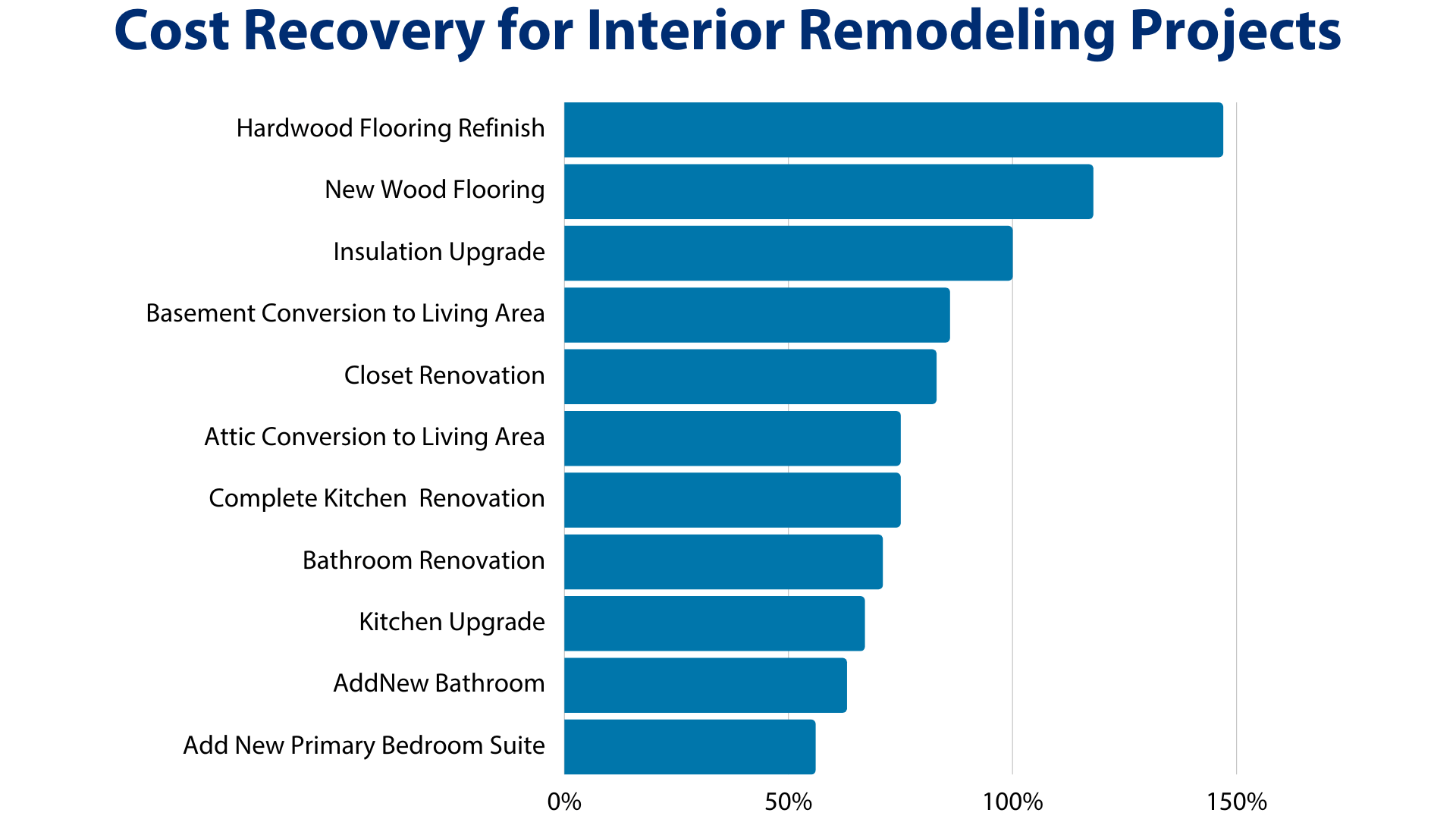 Return on Investment (Joy)
Not everyone makes changes just to turn around and sell at a profit. Many home improvement projects are aimed at making the living space more enjoyable for the homeowner. And the results of this study show eight projects did just that, earning a perfect 10 on the study's "Joy Score." It measures the happiness homeowners reported with their renovations.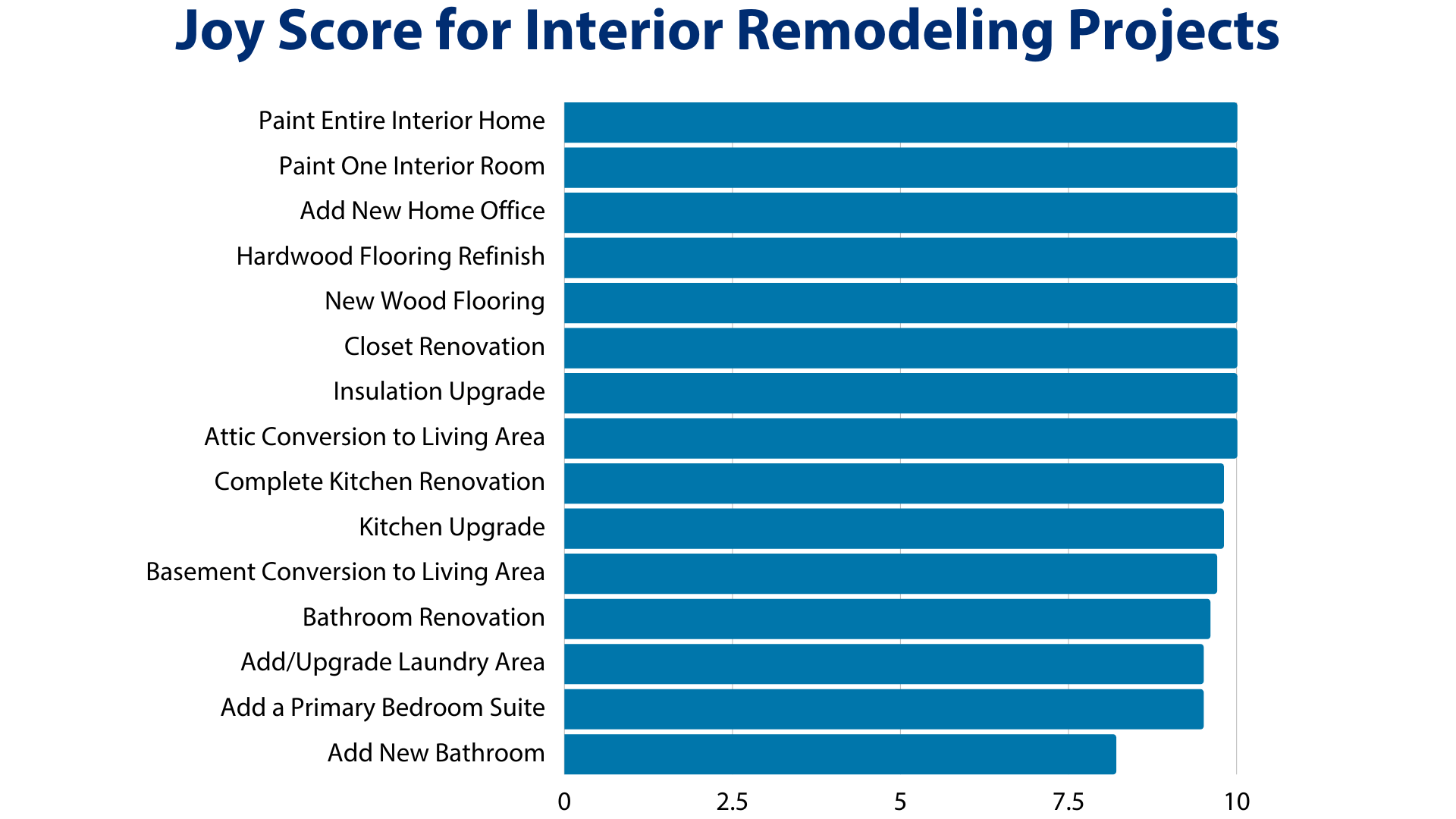 Covering the Cost of a Renovation
If you're considering a home improvement project but don't have the cash on hand to fund the cost (or don't want to tie up your liquid assets in a renovation), there are a few financing options out there you might want to consider.*

A cash-out refi lets you take advantage of the equity you've built in your home. You replace your current home loan with a new mortgage for more than you owe on your home. At closing, you receive the difference in cash. *

United also offers two renovation loan options, which let you roll the cost of your project into your mortgage.*

Like any new home loan option, you need to understand exactly how a cash-out refi or renovation loan would change your current monthly payment and how much you'd end up paying in closing costs. Make sure you talk to one of our mortgage experts to understand exactly how these home loans work and whether one of them is right for you.

*Not all borrowers will qualify. This is not a commitment to lend. Restrictions apply.