4 Strategies to Keep More Money in Your Pocket this Holiday Season
Posted on November 17, 2020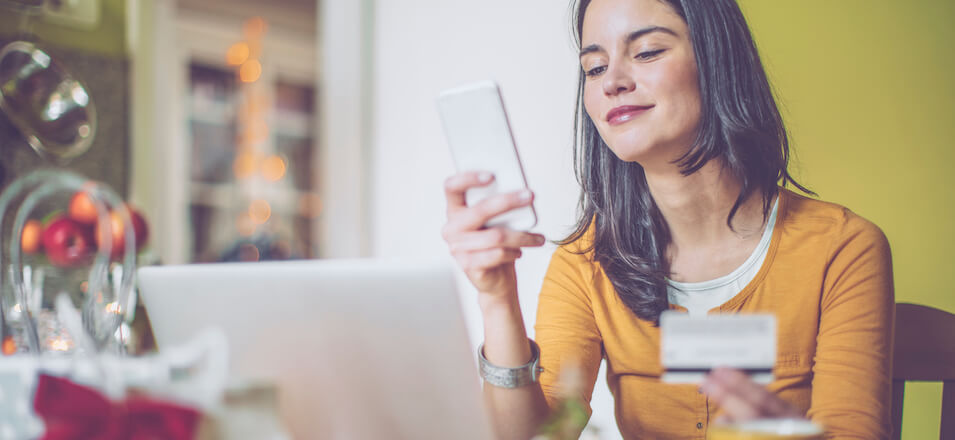 When it comes to the holidays, saving money probably isn't the first thing that comes to mind, but the most wonderful time of the year doesn't have to be all about spending.
We pulled together four strategies to help you make or save money as you spread that holiday cheer.
1. Take advantage of apps and plugins that let you earn rewards as you shop.
For example, you can earn cash from Ibotta when you shop and pay through the app. Earny will alert you if your Amazon packages are late so you can request compensation. That same plug-in also has a tool that creates links to products that you can share with your friends. When they purchase through the link, you get paid. You can also earn points through Fetch when you scan your grocery receipts, then redeem them for rewards – great to keep in mind as you get ready for that Thanksgiving dinner.
2. Do your holiday shopping with a credit card that rewards you for making purchases.
Choose a card that helps you earn cash, gift cards or travel, like one of our options.
3. Add offers to your credit card to save where you plan to spend this holiday season.
Many credit card companies let you choose the discounts and special offers you want to add to your card. These offers change often, so make sure you check your account regularly to maximize these benefits.
4. Take advantage of historically low mortgage interest rates.
Whether you're looking to buy a home, build a home or refinance your current home, a new interest rate could mean a lower monthly housing payment.
If you're interested in learning more about current mortgage rates, give our lending team a call at 1-800-914-8224 or use our secure digital portal to start your online application.
Just think – you could be in a new home, just in time for the holidays!